Blue Dream Disposable - Delta 10 THC - 10X - 700 MG
Product Info
When your vape pen isn't cutting it, you need something with 10X the energy and focus. 10X Delta-10 THC Disposable Vape Pens, now in Blue Dream, offer you a burst of energy, focus, and creativity in one easy-to-use disposable vape pen that goes anywhere. Now you can enjoy our super-amped blend of Delta-10 and Delta-8 THC that will jolt you back into action. It's 700mg of the best, all-natural, hemp-derived cannabinoids that we have to offer — in a super-delicious Blue Dream.
Delta-10 THC is the buzziest cannabinoid made from hemp since Delta-8. You'll feel energized, amped, and ready to take on the world. How does it work? Delta-10 THC is one of the hundreds of cannabinoids found in the hemp plant that we can now extract legally. Its smooth but subtle sativa-like buzz gives you energy and focus while helping your creative juices to flow. With Delta-10, there are no more late-day blahs.
And now, 10X Delta-10 THC Disposable Vape Pens are available in a sweet Blue Dream. It's a bold blend of Delta-8 and Delta-10 THC that combines for 700mg of your favorite new cannabinoid. With these Delta-10 disposable vape pens, you'll keep going all day long. And now you can enjoy them in everyone's favorite, our Blue Dream strain. It's a hybrid combination of sweet herbal and pine. You'll find this is one Blue Dream from which you'll never want to wake up.
So get your creative juices flowing with 10X Delta-10 while supplies last! 10X Delta-10 Disposable Vaping Pens in Blue Dream contains 700mg of Delta-10 blended with Delta-8. As with all of our products, it's lab-tested and approved for your safety — guaranteed to be a pure, unadulterated product with no synthetics. Our Disposable Vaping Pens contain no Vitamin E Acetate whatsoever, and all of our lab results are available online for inspection.
Active Ingredients
Delta 10 Products are pure, all-natural, hemp-infused cannabinoids known especially for their  energizing and focus-inducing effects. Users enjoy these products in myriad forms, including gummies and vapes. Besides the energizing properties, users enjoy Delta 10 Products for their many other benefits too.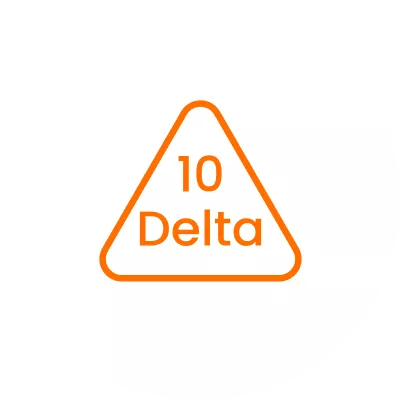 Customers Reviews
There are no reviews yet. Be the first to write a review!
Frequently Asked Questions
What is the best way to change the temperature on my vape pen?
Three presses of the button will change the temperature. Keep doing this until you reach the temperature you desire.
Are disposable delta 10 vapes safe?
Delta 10 is not only a hemp-derived cannabinoid, making it one of the safest compounds on earth, but our products are also third-party tested. You can trust our store to carry only the highest quality Delta 10 disposables. One of the most popular ways to use Delta 10 is by vaping, which is a convenient way of enjoying this all-natural hemp cannabinoid. As it provides you with an instant sense of euphoria and excitement.
WHat's the best way to use a delta 10 vape pen?
Using a Delta 10 THC disposable is as easy as finding the button that turns it on. To use the vape, hold the mouthpiece in your mouth while pressing the button. When you click on it, it should light up, indicating it's working.
How do delta 10 vape pens differ from carts?
Delta 10 vape pens and carts give you the same great boost. However, carts require you to have a battery whereas pens can be used right out of the box.
How does delta 10 work?
The cannabinoid Delta 10 may help you feel focused, energetic, and creative. Each person may experience different effects.
Recently Viewed