Grand Daddy Purp Cartridge - Delta-8 THC - Miami High - 900MG
Product Info
Welcome to Miami, ‌where people are beautiful, the weather is gorgeous, and the delta 8 buzz is amazing. ‌Miami High, the newest delta 8 vape cart that takes you up, is the ultimate way to bring a little piece of Miami home. Try a taste of Sunshine City with the Miami High Delta-8 THC Disposable Vape cart in Grand Daddy Purp and experience 900mg of pure delta 8 thc. It's a smooth, delicious vape that will take you higher than you've ever been.
And once the sun sets, you can experience that infamous Miami nightlife, too. Here in Miami the party goes on all night, the music never stops, and with 900mg of a Miami High Grand Daddy Purp Vape cart, the fun lasts until the sun comes back up. So take a few puffs and no matter where you are in the world, you'll enjoy a Miami High.
And this time you can try that Miami High in Grand Daddy Purp, one of the hottest strains to help the party keep going. You'll feel the buzz from your head to your toes as you go up, up, up with some of the purest delta 8 we've ever offered. This is real Miami right here, distilled into its purest form. So grab a puff, pass it to your friends, and get ready to hit the streets of Miami for a fun night out!
Like all of our products, the Miami High Delta-8 THC Disposable Vape cart in Grand Daddy Purp is third-party tested for safety and efficacy, so you know you're only buying the best this city has to offer. We use only pure, hemp-derived delta 8 thc in our carts, no synthetics, and no Vitamin E Acetate whatsoever. So grab some Miami High today and Bienvenido a Miami!
Strength Per puff
3.75mg/puff
Delta 8 Per puff
3.75mg/puff
Hemp-derived Delta-8 THC extract and Natural Terpenes.
Active Ingredients
Delta 8 Products are pure, all-natural, hemp-infused cannabinoids known especially for their buzz. Users enjoy these products in myriad forms, including gummies, vapes, and oils. Besides the buzz, users enjoy Delta 8 Products for their many benefits too.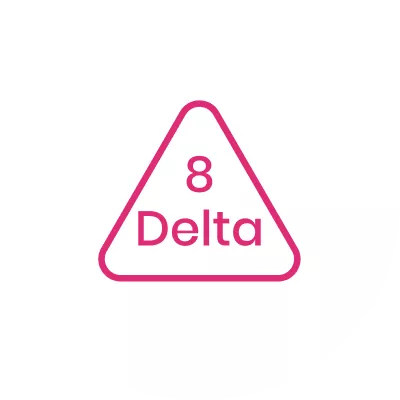 Customers Reviews
There are no reviews yet. Be the first to write a review!
Frequently Asked Questions
Can I use delta 8 carts safely?
A disposable cartridge is one of the best ways to enjoy Delta 8, one of the most popular hemp cannabinoids. Delta 8 carts are one of the most popular ways to consume this buzzy cannabinoid because of its immediate euphoria and excitement. What's the deal? Yes! CBD Mall products undergo third-party testing, and Delta 8 is one of the world's safest cannabis compounds. We guarantee you the highest quality delta 8 carts.
Can you get high from delta 8 carts?
You can get high from delta-8 THC. The effect of this strain will not be as powerful as regular THC, however, as it is more mildly potent. Since THC isn't legal everywhere, people who need their "high" often substitute delta-8 for THC, because it isn't available everywhere.
How long are delta 8 carts good for?
However, even though delta 8 can last up to 24 months when stored correctly, it can also start to deteriorate after a few months, if not properly stored.
How legal are delta 8 carts?
There are 13 states where Delta 8 THC carts are illegal: Alaska, Colorado, Delaware, Idaho, Iowa, Montana, New York, Nevada, North Dakota, Rhode Island, Vermont, Utah, and Washington.
Are delta 8 carts refillable?
You can throw the cartridges in the trash when you're done vaping. They can't be refilled because they aren't refillable.
Recently Viewed