Green Crack Cart - Delta 8 THC - 10X - 900mg
Product Info
Feed the wild side of your buzz with all-new 10X Delta-8 vape cartridges. It's a quick, easy, on-the-go way to enjoy your favorite buzz-worthy cannabinoid. And with new 10X Delta-8 Green Crack vape cartridges, you'll experience a potent sativa strain that leaves you feeling upbeat and euphoric all day long.
Delta-8 Disposable Vape Cartridges from 10X are easy to use. It's the best new way to enjoy your buzz. Just attach the cartridge to a 510-compatible battery, place lips around the mouthpiece, and inhale slowly. That's right! Take a puff and pass the Delta-8 while supplies (and the freedom to do so) last!
And now, you can enjoy 10X Delta-8 vape cartridges in our Green Crack strain. A daytime sativa, Green Crack's tangy, fruity aroma will get you moving and help you fight those work-week blahs. 10X Delta-8 Disposable vaping cartridges will keep you flying high.
These Delta-8 Disposable Vape Cartridges really kick. They're infused with 900mg of Delta-8 THC. However, you should be careful, because everyone's experience may differ. 10X Delta-8 Disposable Vape Cartridges flavored with Green Crack contain 900mg of Delta-8, a sweet sativa that leaves you upbeat. It's lab-tested for your safety — guaranteed to be a pure, unadulterated product with no synthetics. Our Disposable Vaping Pens contain no Vitamin E Acetate whatsoever, and all of our lab results are available online for inspection.
Active Ingredients
Delta 8 Products are pure, all-natural, hemp-infused cannabinoids known especially for their buzz. Users enjoy these products in myriad forms, including gummies, vapes, and oils. Besides the buzz, users enjoy Delta 8 Products for their many benefits too.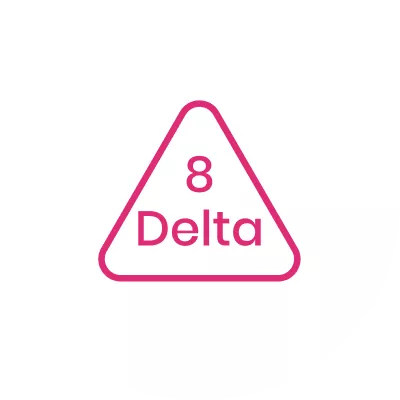 Customers Reviews
There are no reviews yet. Be the first to write a review!
Frequently Asked Questions
Can I use delta 8 carts safely?
A disposable cartridge is one of the best ways to enjoy Delta 8, one of the most popular hemp cannabinoids. Delta 8 carts are one of the most popular ways to consume this buzzy cannabinoid because of its immediate euphoria and excitement. What's the deal? Yes! CBD Mall products undergo third-party testing, and Delta 8 is one of the world's safest cannabis compounds. We guarantee you the highest quality delta 8 carts.
Can you get high from delta 8 carts?
You can get high from delta-8 THC. The effect of this strain will not be as powerful as regular THC, however, as it is more mildly potent. Since THC isn't legal everywhere, people who need their "high" often substitute delta-8 for THC, because it isn't available everywhere.
How long are delta 8 carts good for?
However, even though delta 8 can last up to 24 months when stored correctly, it can also start to deteriorate after a few months, if not properly stored.
How legal are delta 8 carts?
There are 13 states where Delta 8 THC carts are illegal: Alaska, Colorado, Delaware, Idaho, Iowa, Montana, New York, Nevada, North Dakota, Rhode Island, Vermont, Utah, and Washington.
Are delta 8 carts refillable?
You can throw the cartridges in the trash when you're done vaping. They can't be refilled because they aren't refillable.
Recently Viewed