Green Crack Disposable - HHC - 3600MG - Fresh
Product Info
Introducing the Green Crack Disposable Vape by Fresh —a chic and potent vaping experience that marries the best of HHC to a powerful disposable that redefines vaping. With a staggering 3600MG of our premium HHC, you'll embark on a journey of unmatched flavor and unparalleled potency.
Inspired by the legendary Green Crack strain, our disposable captures the essence of its rich, aromatic terpenes and bold flavors, transporting you to a realm of pure indulgence. The sleek and stylish design of the Green Crack Disposable offers effortless vaping, perfect for enjoying your favorite cannabinoid wherever life takes you.
At Fresh, we pride ourselves on delivering high-quality products that prioritize both effectiveness and safety. Our Green Crack Disposable undergoes stringent third-party lab testing to ensure it is free from harmful contaminants and meets our exacting standards of excellence.
Experience the ultimate fusion of flavor and potency with the Green Crack Disposable, the one and only HHC Disposable by Fresh made for your pleasure. Each puff immerses you in a world of aromatic peace and profound relaxation, all while you enjoy the seamless synergy of sweet hemp cannabinoids. Elevate your vaping experience to new heights and discover the smooth flavor of our Green Crack Disposable today!
Strength Per puff
3.75mg/puff
Hemp-derived THC extract (Hexahydrocannabinol "HHC" extract) and Natural Terpenes.
Active Ingredients
HHC Products are pure, all-natural, hemp-infused cannabinoids known especially for their strong buzz. Users enjoy these products in myriad forms, including gummies and vapes. Besides their buzz, users enjoy HHC Products for their many other benefits too.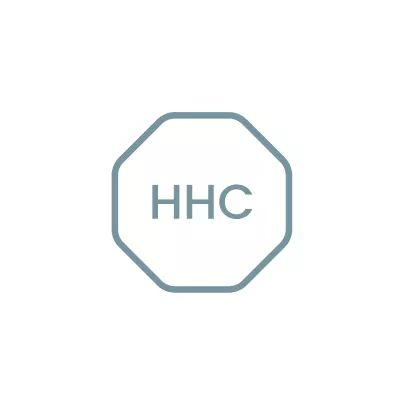 Frequently Asked Questions
How safe are HHC gummies?
YES, HHC gummies are safe! We use hemp-derived cannabinoids that are among the safest compounds on the planet, as well as a rigorous third-party testing process here at Diamond.
Are HHC edibles strong?
HHC edibles are potent. They're not as strong as THC but more potent than delta 8. You're in for a good buzz!
Is it possible to get high from HHC gummies?
If you consume enough HHC, it has similar effects to THC since it contains active and inactive molecules. Your body's cannabinoid receptors bind to the active HHC, but not to the inactive molecules, resulting in euphoria.
What is the shelf life of HHC gummies?
Due to its chemical composition HHC is a much more stable compound than THC and therefore has a longer shelf life. It is estimated that HHC products can stay fresh for up to two years!
Are HHC edibles safe to eat?
Yes! Not only are these edibles super delicious, but they are made from hemp, making them some of the safest edibles on the planet. on top of that here at CBD Mall we send everything out to a third-party lab for testing, so you know you're getting the best!