HHC Capsules - 500MG - Chill Plus
Product Info
The Chill Plus HHC Poppin' Gel Capsules contain 500mg of HHC and are guaranteed to give you a buzz you won't forget. Plus, nothing could be simpler than popping two capsules, and you'll be buzzing in no time!
Take a chance on these Chill Plus HHC Poppin' Gel Capsules and see how high they can be. This all-natural, hemp-derived capsule is infused with 500mg of HHC, just what you know who ordered! You'll love these capsules from the first pop to the last.
Designed to make you feel like you were relaxing on a hot summer day, Chill Plus HHC Poppin' Gel Capsules turn ordinary hemp-derived goodness into a trip worldwide. It gives you 500mg of pure relaxation and zen.
With Chill Plus HHC Poppin' Gel Capsules, hemp is grown here in the USA and is 100% natural. They're third-party tested for safety and effectiveness. No contaminants or fillers exist, so give them a shot today and see for yourself.
Strength Per capsule
25mg/capsule
HHC Per capsule
25mg/capsule
Bovine gelatin, mct oil, purified water and Hemp-derived HHC extract.
Active Ingredients
HHC Products are pure, all-natural, hemp-infused cannabinoids known especially for their strong buzz. Users enjoy these products in myriad forms, including gummies and vapes. Besides their buzz, users enjoy HHC Products for their many other benefits too.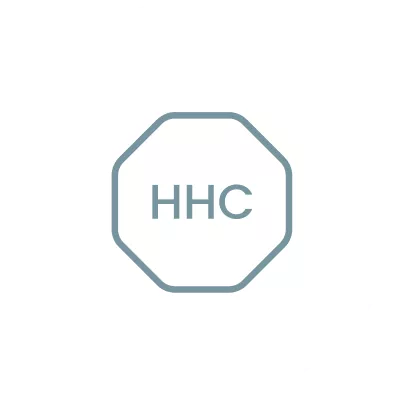 Frequently Asked Questions
Do capsules cause a psychoactive high?
It depends on the type of cannabinoid contained within. Delta 8 capsules will get you buzzed while CBD capsules will not.
What type of capsules do you sell?
We have all kinds of capsules, including CBD capsules, delta 8 capsules, and active CBD capsules.
What are the benefits of capsules?
Capsules are a quick, easy, and convenient way to take your favorite cannabinoid, Just pop a couple of capsules and your done. There's no messing with oils and no big plumes of vapor.
Are HHC capsules safe?
Absolutely! As long as you get your HHC capsules from a reliable source, they're 100% safe!
Should you take HHC capsules with or without food?
It's always best to ingest cannabinoids after having eaten. It doesn't have to be immediately after a meal, but be sure not to take an HHC pill on an empty stomach!
Recently Viewed