HHC - Pre Roll - Pineapple Express - 250mg - Fresh
Product Info
The Pineapple Express Pre-Roll with 250mg of HHC lets you reach for something higher. Are you looking to feel better than good? You don't want to feel happy, what you really want is a buzz! And there's no better way to get a buzz than with Fresh Pre-Roll.
Now available in Pineapple Express, the new Fresh HHC Pre-Roll offers 250mg of pure HHC. It's a buzz-worthy puffing experience from head-to-toe, one that's both smooth and familiar. Just a couple of puffs will have you feeling on top of the world. It's the best buzz you could imagine.
Fresh HHC Pre-Rolls are lab-tested by a third-party, so you can be sure you're buying only the best. Moreover, with only all-natural, non-GMO, hemp-derived cannabinoids, you're getting a pure experience unlike anything else on the market today. Our products contain absolutely no synthetics and no Vitamin E Acetate. If you're looking for a buzz, grab one of these!
Strength Per puff
1.04mg/puff
Kief Hemp Flower, and Hemp-derived Hexahydrocannabinol (HHC) Extract.
Active Ingredients
HHC Products are pure, all-natural, hemp-infused cannabinoids known especially for their strong buzz. Users enjoy these products in myriad forms, including gummies and vapes. Besides their buzz, users enjoy HHC Products for their many other benefits too.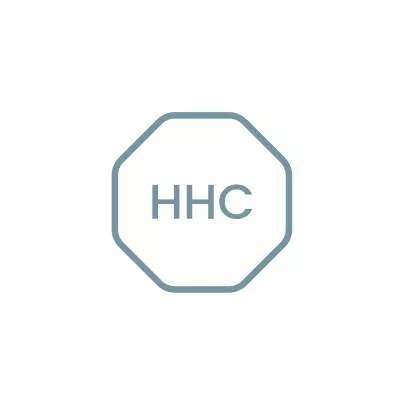 Frequently Asked Questions
Is HHC Legal?
Thanks to the 2018 farm bill, HHC is legal at the federal level. But the fun might not last.
Does hhc get you high?
A high, or buzz, is caused by HHC. HHC, on the other hand, is less potent than THC or Delta-8 THC. It is a mild cannabinoid that is suitable for new hemp users.
What is hhc?
HHC is less potent than Delta-8 THC. Several researchers argue that HHC provides users with a similar buzz as Delta-8 THC, but with reduced potency.
Is hhc safe?
HHC is safe to make and consume, as we wrote in a recent blog. You can consume HHC without worry. It's a little less well-known than Delta-9 THC and CBD. We do know, however, that HHC has no known side effects, similar to those two cannabinoids. Users should always know their limits when using HHC, just as they should with Delta-8 THC and cannabis.
What is a pre-roll?
Pre-roll joints that have been rolled ahead of time are known as pre-rolls. In order to make a standard pre-roll, you only need cannabinoids, a rolling paper, and a small filter at the end. The potency of pre-rolls may be increased by adding infusions or other cannabis products. It is not necessary to purchase any other equipment in order to purchase a pre-roll, as opposed to a bowl, bong, or vape.