Hyper Delta-10 Square Gummies - Fruity - 1250X
Product Info
Forget the caffeine and go for something fruity that will make you hyper! Try Hyper Delta-10 Square Gummies Fruity flavor. You'll be juiced, buzzed, and pumped, and your excitement will go into overdrive when you try the latest all-natural, hemp-derived edible infused with Delta-10 THC and a taste of Delta-8 THC. It's a sativa-based cannabinoid that turns your mind on and will amp you up morning and night. And with three delicious Fruity flavors mixed together — fruit punch, apple, and mango — it's a juicy buzz that will leave you feeling hyper!
Delta-10 THC is the buzziest cannabinoid yet to hit our shelves! It's the latest hemp-derived wonder that's making its way across the country, and it's doing so with a burst of pure energy. Like Delta-8 THC, Delta-10 is one of many cannabinoids found in hemp. And while it used only to be found in small amounts, our team let their creative juices flow and found a way to bring the buzz to you! With Delta-10 THC, you'll enjoy a sativa-like feeling that will keep you moving.
Hyper Delta-10 THC Fruity Gummies contain 50 delicious, juicy gummy squares per jar, giving you a total of 1250mg of potent and powerful Delta-10 and Delta-8 THC. That's about 25mg of juiced, hyper buzz per gummy, giving you the energy you need to zoom around the world. So when the world looks like it's moving in slow motion, take some Delta-10 THC and get hyper!
Hyper Delta-10 Square Gummies Fruity Mix isn't made for those of you that prefer to remain calm. They're infused with 1250mg of Delta-10 THC and the fruitiest, juiciest gummy flavor you've ever tried. Hyper Delta-10 Square Gummies are jacked with a hint of Delta-8 to make them the buzziest edibles ever. It's lab-tested for your safety — guaranteed to be a pure, unadulterated product with no synthetics. Try some today and see how Delta-10 THC can make you hyper!
Strength Per gummy
25mg/gummy
Delta 10 Per gummy
25mg/gummy
Light Corn Syrup (Corn Syrup, Salt, Vanilla) Cane Sugar, Water, Gelatin, Citric Acid - ADM, Sorbitol Powder, one or more of the following U.S. Certified Colors: Red #40, #3, Yellow #5, Blue #1, #6, and #2 and/or Titanium, Dioxide, Modified Starch, Vegetable Gum, Acid. Less 1/10 Percent Sodium Benzoate, Potassium Sorbate (As Preservatives), Natural & Artificial Flavors, Sweetener (Maltodextrin, Sucralose), Organic Hemp Oil, 100% Coconut MCT Oil, Propylene Glycol, Propylparaben (Preservative), and Hemp Extract.
Active Ingredients
Delta 10 Products are pure, all-natural, hemp-infused cannabinoids known especially for their  energizing and focus-inducing effects. Users enjoy these products in myriad forms, including gummies and vapes. Besides the energizing properties, users enjoy Delta 10 Products for their many other benefits too.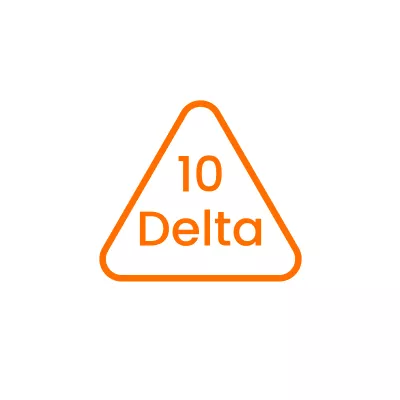 Frequently Asked Questions
Can delta 10 edibles be consumed safely?
Of course, like all hemp-derived edibles, delta-10 edibles are completely safe.
What is the duration of the effects of Delta-10 THC gummies?
The Delta-10 in edibles takes a while to metabolize, so the high can last all day.
What is the duration of delta 10 edibles in your system?
The metabolites of delta-10 THC can remain active in your body for up to 90 days. Common tests can only detect metabolites for a few days. Chronic users may still test positive after 30 days.
How should I use Delta-10 gummies?
It is best to consume Delta-10 edibles slowly. There is a lag before the effects of these edible products are felt, and when they do happen, they are strong and last a very long time. Take only as much as you need. Don't take more after it doesn't seem to be working. It could have the opposite effect. Take it slow and enjoy the ride! If you need more, you can increase the dose by one gummy every 4-6 hours until you reach your optimal dose. Don't take more than 6 gummies a time. This depends on the strength of the Gummies.
What is the time it takes for delta 10 edibles to kick in?
A number of factors influence how long Delta 10 edibles take to kick in. The size and metabolism of a user should be considered when choosing a product. It may also depend on the individual's tolerance level and the previous use of the cannabinoid. D10 edibles can be consumed within 30 minutes. The edible may need to break down over several hours to release the cannabinoids.