Purple Punch Vape Pen - THCP - Disposable - 900mg - Fresh
Product Info
Purple Punch Disposable Vape Pens with 900mg of THCP let you reach for something higher. Are you looking to feel better than good? You don't want to feel happy, what you really want is a buzz! And there's no better way to get a buzz than with Fresh Vape Pens.
Now available in Purple Punch, the new Fresh THCP Vape Pens offer 900mg of pure THCP. It's a buzz-worthy vaping experience from head-to-toe, one that's both smooth and delicious. Just a couple of puffs will have you feeling on top of the world. It's the best buzz you could imagine.
Fresh THCP Disposable Vape Pens are lab-tested by a third-party, so you can be sure you're buying only the best. Moreover, with only all-natural, non-GMO, hemp-derived cannabinoids, you're getting a pure experience unlike anything else on the market today. Our products contain absolutely no synthetics and no Vitamin E Acetate. If you're looking for a buzz, grab one of these!
Strength Per puff
3.75mg/puff
THCP Per puff
3.75mg/puff
Hemp-derived Tetrahydrocannabiphorol (THC-P) extract, Hexahydrocannabinol (HHC) extract, Delta-8 extract and Natural Terpenes.
Active Ingredients
THCP Products are pure, all-natural, hemp-infused cannabinoids known especially for their extremely strong high. Users enjoy these products in myriad forms, including gummies and vapes. Besides their potent buzz, users enjoy THCP Products for their many other benefits too.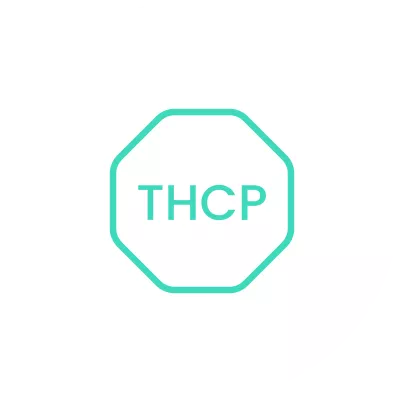 Customers Reviews
There are no reviews yet. Be the first to write a review!
Frequently Asked Questions
What is the best way to change the temperature on my vape pen?
Three presses of the button will change the temperature. Keep doing this until you reach the temperature you desire.
What is a THCP disposable vape?
A THCP disposable vape is an impermanent vaping device filled with THCP. 
Will a THCP disposable vape show up on a drug test?
Yes. Even though our THCP is derived from hemp, conventional drug tests cannot differentiate between THC metabolites created from traditional weed and other psychoactive cannabinoids. 
Are THCP disposable vapes legal?
Yes! THCP disposable vapes are federally legal under the 2018 Farm Bill, which legalized hemp and all its derivatives containing less than 0.3% THC. 
Do you know what PACT is? What is the PACT Act?
New federal law, the PACT Act, imposes additional requirements on the shipping of vape and tobacco products. We comply with all federal, state, and local laws.
Recently Viewed