Wedding Cake Cartridge - THCA, D8 Blend - 900mg - Fresh
Product Info
Discover the Wedding Cake Cartridge by Fresh – where sophistication, potency, and indulgence converge seamlessly. Elevate your vaping journey with this exceptional cartridge, meticulously crafted to deliver 900mg of a premium THCA and D8 blend, capturing the essence of the renowned Wedding Cake strain.
Drawing inspiration from the celebrated Wedding Cake strain, our cartridge encapsulates the essence of a delectable dessert. The intricate blend of THCA and D8 offers a harmonious experience that brings forth the potential therapeutic benefits of both compounds. Immerse yourself in a moment of opulence as you savor the very essence of this acclaimed strain.
Experience refined elegance through the sleek design of the Wedding Cake Cartridge. With a substantial 900mg of our top-tier THCA and D8 blend, the cartridge offers prolonged satisfaction. Its seamless compatibility with a variety of devices ensures effortless attachment, granting you access to the luxurious realm of Wedding Cake with utmost ease.
At CBD Mall, our commitment to quality remains unwavering. The Wedding Cake Cartridge undergoes stringent third-party lab testing, guaranteeing a product that upholds the highest standards of purity and safety. Rooted in transparency, each inhale presents an experience of unparalleled quality.
Strength Per puff
3.75mg/puff
 Hemp-derived THC extract (Tetrahydrocannabinolic acid "THCА" extract, Delta-8 extract) and Natural Terpenes.
Active Ingredients
THCA, which stands for tetrahydrocannabinolic acid, serves as the antecedent to the well-known THC. While it lacks psychoactive effects on its own, it transforms into THC, the renowned psychoactive agent, through a process called decarboxylation. This process entails heating the compound, leading to a chemical transformation. Decarboxylation can be achieved by methods such as igniting a pre-roll or vaporizing vape oil.
Delta 8 Products are pure, all-natural, hemp-infused cannabinoids known especially for their buzz. Users enjoy these products in myriad forms, including gummies, vapes, and oils. Besides the buzz, users enjoy Delta 8 Products for their many benefits too.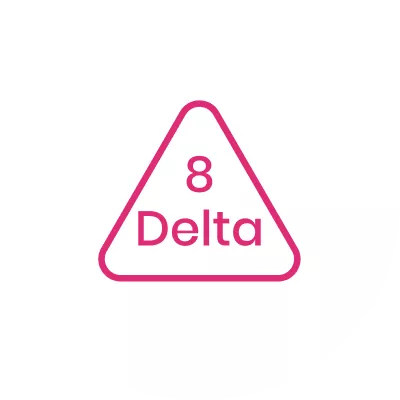 Customers Reviews
There are no reviews yet. Be the first to write a review!
Frequently Asked Questions
Can I use delta 8 carts safely?
A disposable cartridge is one of the best ways to enjoy Delta 8, one of the most popular hemp cannabinoids. Delta 8 carts are one of the most popular ways to consume this buzzy cannabinoid because of its immediate euphoria and excitement. What's the deal? Yes! CBD Mall products undergo third-party testing, and Delta 8 is one of the world's safest cannabis compounds. We guarantee you the highest quality delta 8 carts.
Can you get high from delta 8 carts?
You can get high from delta-8 THC. The effect of this strain will not be as powerful as regular THC, however, as it is more mildly potent. Since THC isn't legal everywhere, people who need their "high" often substitute delta-8 for THC, because it isn't available everywhere.
How long are delta 8 carts good for?
However, even though delta 8 can last up to 24 months when stored correctly, it can also start to deteriorate after a few months, if not properly stored.
How legal are delta 8 carts?
There are 13 states where Delta 8 THC carts are illegal: Alaska, Colorado, Delaware, Idaho, Iowa, Montana, New York, Nevada, North Dakota, Rhode Island, Vermont, Utah, and Washington.
Are delta 8 carts refillable?
You can throw the cartridges in the trash when you're done vaping. They can't be refilled because they aren't refillable.
Recently Viewed