Cannabis has been a staple of culture throughout the country and the world for centuries. From spiritual rituals to medical practices, the plant has certainly proved its importance to human history. That said, marijuana still remains illegal in the United States and in many countries around the globe. Hemp, however, is federally legal in the United States, giving cannabis enthusiasts something to hold on to.
Even then, many states have passed their own legislation banning hemp and hemp-derived compounds, including delta 9, while others have fully embraced the federal government's stance on the legendary plant. But where does the Sunshine State stand? Is delta 9 legal in Florida?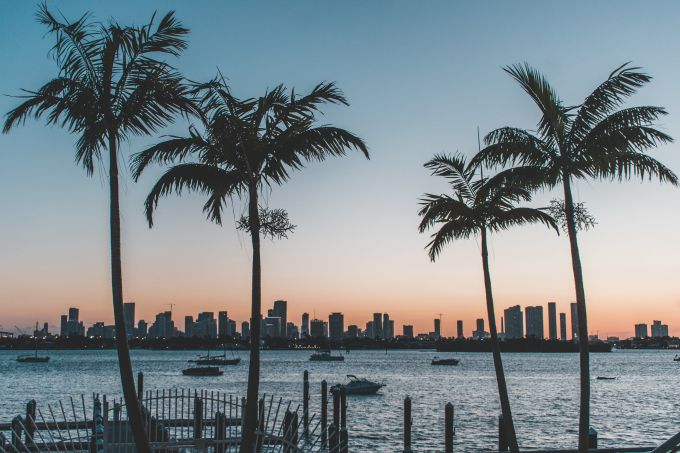 Is Delta 9 Legal in Florida?
The Sunshine State permits the use, possession, sale, distribution, and production of delta 9. Before discussing what legislation makes the compound legal in Florida, however, let's take a moment to unpack the contents of the Farm Bill, the federal piece of legislation that made hemp-derived cannabinoids legal all over the country.
Also known as the Agriculture Improvement Act, the Farm Bill effectively separated hemp from the definition of marijuana, removing hemp from the nation's controlled substance list, and making hemp legal at the federal level. The bill legally distinguishes the two types of cannabis despite their scientific similarities. Cannabis plants that contain more than 0.3% THC on a dry-weight basis are considered marijuana, while cannabis plants containing less than 0.3% THC are considered hemp.
Hemp was legalized by the Farm Bill, but marijuana's status as an illegal controlled substance remained intact, so hemp is federally legal, but marijuana is not. In late 2022, Biden's administration expressed its desire to review the government's marijuana policy. According to the release, all federal offenses related to simple marijuana possession would be pardoned, and states were encouraged to do the same at their own levels, as well as reassessing marijuana's status as a Schedule I substance.
In an ideal world, Biden would follow through with his promise for a better and more progressive marijuana policy. However, for now, hemp-derived cannabinoids remain the only federally legal way to access marijuana's health benefits.
But now, back to the Sunshine State. Is delta 9 legal in Florida?
The state of Florida passed Senate Bill 1020, a law removing hemp, hemp derivatives, cannabinoids, and other compounds from the state's Drug Abuse Prevention and Control Act following the passage of the Farm Bill. Under this law, all hemp-derived cannabinoids, including delta 9, are legal to purchase, whether in person or online, throughout the state of Florida, provided they contain no more than 0.3% THC. According to the Florida Cannabis Information System, residents of the state are permitted to "purchase and use hemp-derived Delta-9-THC products containing the stipulated Delta-9-THC limits under the 2018 Farm Bill," under SB 1020. So, essentially, Florida's hemp bill is meant to mirror the federal outline for the use of hemp-derived cannabinoids.
Can Delta 9 Be Shipped to Florida?
The legalization of hemp-derived cannabinoids in Florida isn't as easy as it sounds. All hemp extracts and products sold in Florida must comply with state labeling laws and have a certified analysis showing adequate and legal THC amounts.
Hemp material entering the state must be accompanied by a bill of landing that includes the following information:
Name and address of shipper
Name and address of receiver
Description of plant products in the shipment
Place and state of origin
Final destination of shipment
Copy of Hemp Cultivation License Number
Moreover, raw or live hemp must be accompanied by a Certificate of Analysis that shows the total amount of THC. Whenever plant material is shipped, it must be frozen or dried. Whenever hemp plant material is processed, it must also be rendered nonviable and be accompanied by a Certificate of Analysis.
As long as you're not planning on opening your very own hemp shop, however, you don't have to worry about any of that. All you need to know as a consumer is that because delta 9 is legal in the Sunshine State, it is also considered legal to ship delta 9 to Florida from other states, making it perfectly legal for you to order your hemp-derived cannabinoids online.
The legalization of hemp-derived delta 9 in the state has resulted in smoke shops popping up everywhere, but that does not mean you should trust every delta 9 retailer you see. There are many reasons to choose to buy hemp-derived products online, but let's look at a few of the biggest ones.
As a consumer, it is very important to make an informed choice about who manufactures your hemp-derived cannabinoids because the FDA does not regulate their manufacturing or distribution. Delta 9 can be shipped to Florida legally, so if you don't know where to look, you can find reputable companies from home anywhere in the state.
A key advantage of online stores is that they are more transparent and legitimate than local stores. Online retailers often provide full ingredient lists and third-party lab testing for their products, so you'll know exactly what you're taking in. It is also possible to read online reviews from people from all over the country, not just those who live in your area, about how these companies source and make hemp-derived products.
Online stores also offer more variety than in physical stores. In a physical store, you are limited to what they have—you have to choose between what you see, try your luck somewhere else, or go home empty-handed. Online, however, you can browse through thousands of products until you find exactly what you want. You can search for hemp-derived products that meet your needs at your own pace, regardless of what kind of hemp-derived products you are looking for.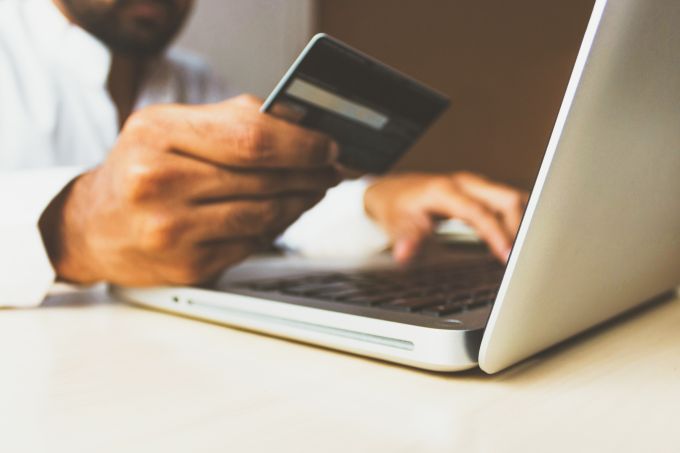 What Delta 9 Means in Florida
Delta 9 may be legal in Florida, but let's remember that the state modeled its hemp legislation after the federal Farm Bill, which doesn't legalize marijuana, meaning that recreational marijuana remains illegal in Florida. There is a $1,000 fine and up to 12 months in jail for possession of marijuana for recreational purposes. It is illegal to use, possess, sell, distribute, or cultivate marijuana for recreational purposes in the Sunshine State.
Despite the fact that medical marijuana is not available in Florida, hemp-derived cannabinoids like delta 9 remain a safe way for Floridians to consume cannabis legally without a medical card. With recreational marijuana banned in the state, it's no wonder that delta 9 is popping up everywhere, from convenience stores and gas stations to smoke and vape shops. That said, although the compound is widely available throughout the peninsula state, you shouldn't buy it from just anywhere. Here are a few things to keep in mind when buying delta 9 products in Florida.
Things to Look Out For When Buying Delta 9 in Florida
It is easy to purchase hemp-derived cannabinoids from many different places across Florida, but that does not mean you should buy them from any store. Whether you're buying in person or online, here are a few things to keep an eye out for when it comes to companies and stores that sell delta 9.
Pick organic hemp. Delta 9 needs to be made from hemp to be legal in Florida, but there's much more to growing cannabis than THC contents. Hemp is known to be extremely absorbent, meaning that it can take in nutrients or toxins from its surroundings. If a manufacturer uses hemp grown with pesticides or herbicides, the plant will absorb these chemicals and they could end up in your product. Organic hemp grown with no chemical pest control is the safest way to go.
Avoid bleach at all costs. Many manufacturers bleach their distillates in order to make them appear purer and of higher quality. But delta 9 distillates are never completely transparent. They are usually amber or pinkish in color, but never fully colorless. While cloudy distillates aren't a good sign either, buying crystal-clear distillates is a sure way to get bleach into your system.
Choose CO2 extractions. The safest and cleanest method of extracting cannabinoids from hemp materials is CO2 extraction. Although it is also among the most expensive, it yields purity and consistency without the use of hazardous materials. A company that invests in high-quality processes is likely to care more about the product's safety than about making a quick profit.
Always ask for third-party lab test results. It is up to individual companies to set their own standards for purity and safety for hemp-derived cannabinoids, including delta 9. Third-party lab testing is not only an indication of a company's professionalism when it comes to creating and selling hemp-based products, but also ensures a product's safety. Assuring your product contains no harmful contaminants and is as potent as advertised requires lab testing from a third party. If a company doesn't lab test their products, consider it a deal breaker.
Research the company's reputation. When it comes to hemp-derived cannabinoids, your health is your first priority. Be sure to buy from an established, reputable brand in order to ensure that their products are not only safe, but also of high-quality. Additionally, you should look for customer reviews, comments, and complaints about the company. Are customers satisfied or disappointed? How does the brand respond?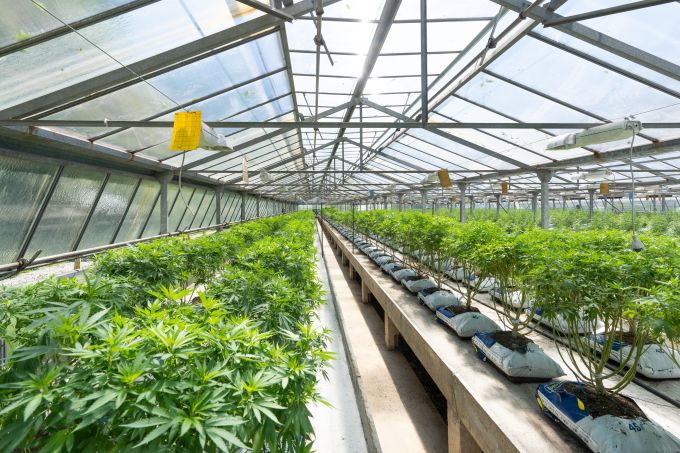 Florida Cannabis Market: Medical Marijuana vs. Hemp-Derived Delta 9
Although recreational marijuana is prohibited in the Sunshine State, Florida's medical cannabis industry is undoubtedly booming. The state's medical cannabis market has grown exponentially in the past decade, but hemp-derived delta 9 is now also accessible to anyone over the age of 18 without a prescription or medical card. So, what does delta 9 mean for medical cannabis in Florida?
Florida Medical Cannabis Laws
Amendment 2, also known as the Florida Medical Marijuana Legalization Initiative, and Senate Bill 8A, commonly known as the state's Medical Use of Marijuana Act, legalized marijuana for medical use. The first bill passed in 2016, while the second bill passed in 2017.
Medical marijuana prescriptions in Florida work similarly to those in other states: first, patients must visit a certified doctor and prove they have one of the approved conditions (and that other treatments don't work).
These conditions include
ALS
Anxiety
Anorexia
Arthritis
Cancer
Epilepsy
Glaucoma
HIV/AIDS
PTSD
Crohn's disease
Parkinson's
Multiple sclerosis (MS)
"Other debilitating medical conditions in the same kind or class," such as autoimmune conditions.
After the patient's application has been approved, a check for $75 is sent to the Florida Department of Health. After receiving the card, which could take weeks, the patient can go to any of the 450 state-approved dispensaries to purchase weed. Even with a medical marijuana card, you may still be cited by police if you buy your cannabis from an unauthorized source.
Upon receiving their medical cannabis card, the patient is placed on the Compassionate Use Registry, a list of all the people who have been approved for prescribable marijuana in the state. The prescription is only valid for thirty weeks, after which it needs to be renewed.
Medical Cannabis vs. Hemp-Derived Delta 9 in Florida
The medical cannabis program in Florida is great for those who qualify. For those who do not qualify or cannot afford recurring fees, there is another way to benefit from this plant's countless benefits. This is where hemp-derived delta 9 comes in.
Delta 9 derived from marijuana and delta 9 derived from hemp are virtually the same despite the fact that they are technically derived from two different types of cannabis plants. Their only differences are where they come from and the amount of THC one product can contain, but other than that, they're chemically identical. Because delta 9 derived from hemp contains less THC than delta 9 derived from marijuana, you may need a little more hemp than you would marijuana in order to feel potent effects, but at the end of the day, both types of delta 9 produce the same effects.
Finding Delta 9 in Florida
You're probably wondering where to get high-quality delta 9 now that you know it's legal in Florida. Remember, buying delta 9 online is the safest and most convenient way to get high quality delta 9 in the widest variety. That said, you can still get delta 9 in the Sunshine State if you want to shop locally or just don't want to wait for shipping! Here's a few places worth checking out.
Orlando – Nothing But Hemp – 5.0 Stars
Nothing but Hemp in Orlando is your one-stop shop for all things hemp-related. From high-quality CBD products to stylish hemp-based clothing, they offer a wide range of products that are both eco-friendly and ethically sourced. Their knowledgeable staff is always on hand to help you find the perfect product for your needs, and their commitment to using only the finest hemp-based ingredients means that you can trust the quality of everything you purchase from them. So go on in to Nothing but Hemp and discover the benefits of this versatile, sustainable plant for yourself!
Clearwater – Utoya Organics – 4.9 Stars
Utoya Organics is the go-to destination for health-conscious individuals in search of premium, organic products. Offering a wide range of high-quality, sustainably-sourced goods, Utoya Organics is dedicated to providing its customers with only the best. From delta 9 to all the other types of hemp-derived cannabinoids, Utoya Organics has everything you need to live a healthy, eco-friendly lifestyle. With an informed staff and a commitment to customer satisfaction, Utoya Organics is the perfect place to stock up on all your organic essentials. Visit Utoya Organics in Clearwater, FL today and experience the difference that organic products can make in your life!
Plant City – SUNMED – 5.0 Stars
SUNMED is the leading provider of top-quality hemp products. With a wide range of options to choose from, including oils, tinctures, topicals, and more, SUNMED has everything you need to experience the benefits of hemp. Whether you're looking for relief from pain, anxiety, or any other symptoms, SUNMED's high-quality products are designed to help you feel your best. The knowledgeable staff at SUNMED is always on hand to answer any questions and help you find the perfect product for your needs. So why wait? Visit SUNMED in Plant City, FL today!
Is Delta 9 Legal in Florida? Final Thoughts
Although recreational cannabis remains a hope for the future in the Sunshine State, Floridians certainly feel comforted by the legal status of hemp-derived delta 9. There is a medical cannabis program in the state, but those who cannot qualify or cannot afford to take advantage of it can still find relief and comfort by shopping for hemp-derived delta 9 products online or in smoke shops.
So, is delta 9 legal in Florida? The answer is yes! Florida residents can enjoy all the benefits of delta 9 as long as the products contain less than 0.3% THC and are sourced from hemp.