Cannabis enthusiasts have been buzzing with excitement over the news of legal and accessible cannabis compounds, including delta 9, since federal hemp legislation was passed a few years back. The federal government legalized hemp and hemp-derived products, but not all states agree. While some states have taken the opportunity to get on board with hemp, others have taken the steps to heavily restrict or flat-out ban hemp within their jurisdictions. But how did the Palmetto State react? Is delta 9 legal in South Carolina?
Is Delta 9 Legal in SC – South Carolina?
Known as the Agriculture Improvement Act, the Farm Bill of 2018 legalized hemp and hemp derivatives throughout the United States. Hemp-derived cannabinoids, including delta 9, are now available across the country in a complely legal manner thanks to this piece of legislation. Additionally, it created a legal distinction between hemp and marijuana: hemp is defined as cannabis plants with less than 0.3% THC by dry weight, while marijuana is defined as cannabis plants that exceed those limits.
Although the Farm Bill did legalize hemp, removing it from the country's definition of marijuana and therefore from its list of controlled substances, it left marijuana's status as an illegal schedule I substance unchanged. Recently, the Biden administration released a statement saying this might not be the case for long. Among the announcements were Biden's plans to pardon all federal criminals convicted of simple marijuana possession, as well as a plea to states to do the same. Moreover, the president announced he would also revisit marijuana's scheduling under the Controlled Substances Act.
In the meantime, the only way to legally enjoy the benefits of cannabis is through hemp-derived cannabinoids. However, despite the federal government's acceptance of hemp, not all states agree. Some have passed heavy restrictions or flat-out bans on hemp-derived compounds like delta 9. But what's the case in the Palmetto State? Is delta 9 legal in South Carolina?
Thankfully, South Carolina is one of the states that agrees with the federal Farm Bill. This means that in the Palmetto State, hemp-derived cannabinoids carrying no more than 0.3% THC on a dry weight basis are legal to sell, use, and purchase.
The Palmetto State passed House Bill 3449 in 2019, effectively legalizing all hemp derivatives, including the tetrahydrocannabinols, cannabinoids, terpenes, flavonoids, isomers, and salts found in the hemp plant. Additionally, the state has removed these hemp compounds from its list of controlled substances, making it legally distinct from marijuana under state law.
According to HB 3449:
(6)    'Federally defined THC level for hemp' means a delta-9 THC concentration of not more than 0.3 percent on a dry weight basis, or the THC concentration for hemp defined in 7 U.S.C. SECTION 5940, whichever is greater.

(8)    'Hemp' or 'industrial hemp' means the plant Cannabis sativa L. and any part of that plant, including the nonsterilized seeds thereof and all derivatives, extracts, cannabinoids, isomers, acids, salts, and salts of isomers, whether growing or not, with the federally defined THC level for hemp. Hemp shall be considered an agricultural commodity.

(9)    'Hemp products' means all products with the federally defined THC level for hemp derived from, or made by, processing hemp plants or hemp plant parts, that are prepared in a form available for commercial sale, including, but not limited to, cosmetics, personal care products, food intended for animal or human consumption, cloth, cordage, fiber, fuel, paint, paper, particleboard, plastics, and any product containing one or more hemp-derived cannabinoids, such as cannabidiol. Unprocessed or raw plant material, including nonsterilized hemp seeds, is not considered a hemp product.
In other words, as long as your delta 9 products are made from hemp and carry no more than 0.3% THC on a dry weight basis, they're perfectly legal in South Carolina!
Can Delta 9 Be Shipped to SC – South Carolina?
Because hemp-derived delta 9 is considered legal in South Carolina, online retailers can also legally ship delta 9 products to the state. Looking for a safe and trustworthy cannabinoid source isn't easy, but shopping online is the best and most convenient way to do so. Let's go over some of the reasons why
First things first, online retailers have a higher level of transparency and dependability compared to physical smoke shops or unreliable sources like convenience stores and gas stations. On their websites, you can access comprehensive lists of ingredients, in-depth product production information, and results from third-party lab testing. The significance of these factors will be discussed in more detail later, but the essential concept is that you want to be well-informed about what you are consuming. By purchasing from retailers that openly offer this information, you can feel secure and relaxed, without any concerns about the safety of the products you selected.
Moreover, online stores offer a greater diversity of options than their physical counterparts. In brick-and-mortar shops, you are limited to what is available on the shelves, and may have to compromise or leave empty-handed. Online, you have the ability to peruse an extensive range of products, and locate precisely what you desire. And, you can do so while lounging comfortably in your own home. The process is simple: just browse through the site, add your products to the cart, and wait for your delivery to arrive!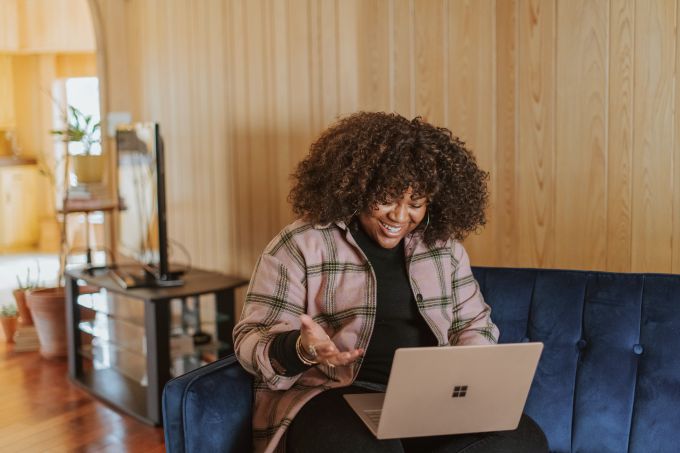 What Delta 9 Means in SC – South Carolina
In South Carolina, the legality of hemp-derived delta 9 is aligned with federal law, but marijuana remains illegal under both state and federal laws. Possession of marijuana is considered a misdemeanor, resulting in a jail term of 30 days to 6 months and a fine of up to $1,000, depending on the quantity involved. Repeat offenses are still classified as misdemeanors, but carry more severe consequences, including a jail sentence of up to a year and a maximum fine of $2,000. If caught with more than one ounce, the prosecutor may interpret this as intent to sell, which brings even harsher penalties than mere possession charges.
Given these restrictions, hemp-derived products like delta 9 seem to be the only means for South Carolina residents to use cannabis legally and safely. However, it is important to exercise caution when purchasing delta 9, as not all products on the market are trustworthy or of high quality.
Things to Look Out For When Buying Delta 9 in SC – South Carolina
While delta 9 is legal in South Carolina, that doesn't mean it is always safe to use. The extraction and production processes of cannabinoids can leave toxic residues, despite the many natural health benefits of hemp, such as reducing pain, managing anxiety, and producing psychoactive effects. To ensure safety, it is crucial to consider several factors when choosing reliable hemp sources.
For a delta 9 product to be legally sold in South Carolina, it must be derived from hemp, but hemp is not solely about its THC levels. Hemp plants can absorb toxins and chemicals, including pesticides and herbicides, from the environment in which they grow. Hence, we recommend you select products from retailers who source their hemp from organic farms that don't use pesticides or herbicides.
CO2 extraction, although costlier, is the most effective and safest way to extract hemp compounds. Although there are various methods for extraction, CO2 is the best option. Companies that use CO2 extraction demonstrate their commitment to quality and purity, rather than cutting corners for quick profits.
Some manufacturers may bleach hemp extracts to improve their appearance and make them seem cleaner and of higher quality, but a lighter color does not always guarantee better quality or purity. Natural hemp extracts are usually amber or pinkish in color, so look for distillates that have a natural appearance.
Lab testing is an essential aspect to consider when selecting delta 9 products. Any extraction process, including CO2, can leave dangerous residues, so testing provides a guarantee that the product is safe for consumption. Lab testing also verifies the purity, potency, and THC concentration of the product and ensures that it is free of contaminants and additives.
When choosing a company to purchase cannabinoids from, it is important to conduct your own research. Customer reviews on the company's website can provide valuable insights into their ethical practices. Are customers satisfied with their purchases? Do they have any complaints about customer service? The way a company treats its customers often indicates how they will treat you, so it's worth paying attention to.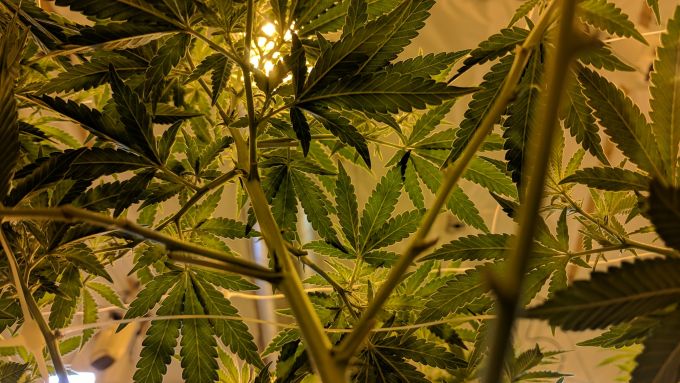 SC – South Carolina Cannabis Market: Medical Marijuana vs. Hemp-Derived Delta 9
In South Carolina, only hemp-derived delta 9 is permitted under the law, while other forms of marijuana, both for recreational and medicinal purposes, remain illegal. Despite this, the state does have some provisions in place for medical use of cannabis. Let's delve deeper into what this means for South Carolina residents.
SC – South Carolina Medical Cannabis Laws
In recent years, the state of South Carolina has made progress in allowing for some forms of medical cannabis. Julian's Law, also known as Senate Bill 1035, permits CBD oils with a THC content of no more than 0.9% to be prescribed by licensed physicians to treat severe cases of epilepsy.
This was followed by the passing of the South Carolina Compassionate Care Act, also known as Bill 3361, in 2022. This marked a historic moment for the state and the country, as it aimed to establish a well-regulated medical marijuana program for individuals with serious illnesses in South Carolina. The bill lists qualifying conditions, such as those related to the patient's health and well-being, including:
Cancer
Multiple Sclerosis (MS)
A neurological disease or disorder (such as epilepsy)
Sickle cell anemia
PTSD*
Autism
Chron's disease
Ulcerative colitis
Cachexia
A condition causing a person to be homebound (such as persistent nausea)
Terminal illness
A chronic medical condition causing severe and persistent muscle spasms
A chronic medical condition for which opioids could be prescribed based on standards of care*
*Special documentation is required for PTSD and opioid alternatives.
The bill would enable medical practitioners to prescribe medical cannabis to their patients who are suffering from approved conditions. These patients would then be able to obtain medical cannabis from a state-approved therapeutic cannabis pharmacy. To be eligible for the program, patients would need to have a formal doctor-patient relationship with a physician who has officially diagnosed them with a qualifying condition.
Other than qualifying conditions, the bill would also have some limitations:
Smokable and raw cannabis would remain illegal
Growing cannabis would not be allowed by patients or physicians
Physicians would have to specify how much cannabis patients can obtain in a 14-week period
Operating vehicles or undertaking any tasks that would be negligence or entail professional malpractice while under the influence would remain illegal
Cardholders and medical establishments would be subject to the revoking of cards and, when applicable, face civil or criminal charges
However, the dream of a well-regulated medical marijuana program in South Carolina was short-lived. Despite the Senate's passage of Bill 3361, it was defeated in the House, leaving suffering patients without access to the relief they desperately need. This setback means that cannabis treatment will remain out of reach for many individuals until the next legislative session, at the earliest. It's a disappointment to those who were counting on the bill to provide a path to a better quality of life.
Medical Cannabis vs. Hemp-Derived Delta 9 in SC – South Carolina
Despite the defeat of the South Carolina Compassionate Care Act, there is still hope for medical cannabis patients in the state. The legislation may have better luck in the next session. In the meantime, hemp-derived compounds like delta 9 provide a legal alternative to medical cannabis and offer many benefits to patients.
Despite the fact that delta 9 derived from hemp and delta 9 derived from marijuana are legally different, they're actually chemically identical. Those seeking to use THC for therapeutic purposes can still utilize hemp-derived products, as they are legally permitted in the state.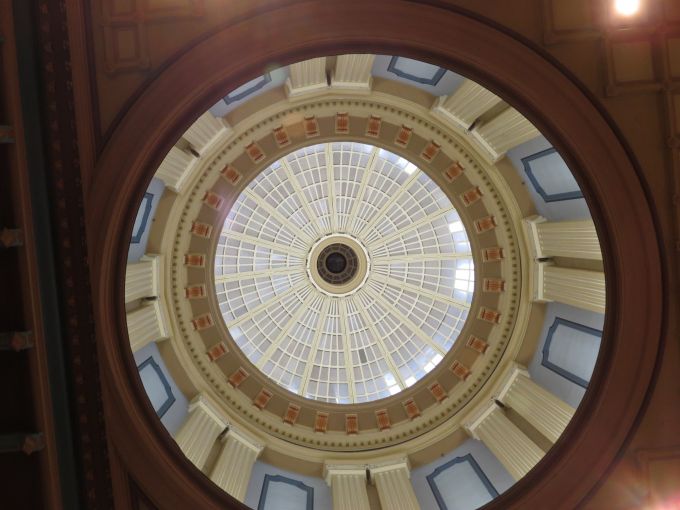 Finding Delta 9 in SC – South Carolina
Now that you're aware that delta 9 is permitted in South Carolina, you might be looking for places to purchase some sweet and buzzy products. As previously stated, online shopping is a convenient option for obtaining cannabinoids, but if you prefer a more hands-on approach, here are some physical locations to consider visiting!
Columbia – CBD Farmacy – 4.7 Stars
CBD Farmacy is a premium supplier of high-quality hemp-derived products, including oil, edibles, topicals, and more. This one-of-a-kind store offers customers a wide range of products to choose from, each made with care and precision to ensure the highest level of quality and effectiveness. The knowledgeable staff at CBD Farmacy is always on hand to assist customers in finding the right products to meet their individual needs, making their shopping experience an enjoyable one. Whether you're new to the world of hemp or an experienced user, CBD Farmacy in Columbia, SC is the perfect place to find the right products to support your health and well-being.
Surfside Beach – Delta Dispensary – 4.9 Stars
Delta Dispensary is a top-notch destination for those seeking the highest quality hemp products. With a wide range of products, from tinctures to topicals, Delta Dispensary has something for everyone. They source their products from trusted and reputable companies, ensuring their customers receive only the best. The knowledgeable and friendly staff are always on hand to answer any questions and help customers find the perfect product for their needs. Whether you're a first-time hemp user or a seasoned pro, Delta Dispensary is the place to go for all your hemp-derived needs.
North Charleston – 843 Delta & Vape – 5.0 Stars
843 Delta & Vape is a top-notch hemp dispensary that is dedicated to providing its customers with high-quality, safe and effective delta 9 products. They have a kind and informed staff that is always available to assist customers in finding the perfect products. The dispensary has an extensive selection of delta 9 products, including tinctures, topicals, edibles and more, all of which are lab tested for purity and potency. 843 Delta & Vape is committed to providing a safe and enjoyable shopping experience for all its customers, making it the go-to destination for delta 9 in North Charleston.
Is Delta 9 Legal in SC – South Carolina? Final Thoughts
So, is delta 9 legal in South Carolina? Yes, delta 9 is legal in South Carolina. The state allows the sale, purchase, and consumption of hemp-derived cannabinoids containing no more than 0.3% THC on a dry weight basis, even though neither recreational nor medical marijuana is legal in the Palmetto State.
If you're looking to purchase delta 9 in South Carolina, online shopping is a great option. However, regardless of whether you purchase your cannabinoids online or in a physical store, it's important to carefully research and assess the credibility of the companies before making a purchase. This will help ensure that you only deal with legitimate companies and avoid those that may be looking to profit at your expense. Buzz responsibly!