Grand Daddy Purp Cartridge - Delta 10 - 900mg - Buzz
Product Info
Grand Daddy Purp Disposable Vaping Carts with 900mg of Delta 10 take you to the next level. Are you unsatisfied with your buzz? Are you stuck on Earth and looking to reach for the stars? Take your buzz higher with Buzz vape carts, the only vape carts worth buzzin' about! Anyone looking for a real buzz is already using Buzz Vaping Carts.
Now available in Grand Daddy Purp, the new Buzz Delta 10 Vaping Carts offer 900mg of pure Delta 10. It's a buzz-worthy vaping experience that will blow your mind, one that's both smooth and flavorful. Just a couple of puffs will have you feeling on top of the world. It's the best buzz you could experience.
Buzz Delta 10 Disposable Vaping Carts are sent out to third-party labs for testing, giving to the reassurance you need that you are buying the best. Plus, we use only all-natural, hemp-derived cannabinoids grown on non-GMO farms. It's a pure hemp experience that you can't find anywhere else. Our products contain absolutely no synthetics and no Vitamin E Acetate. Looking for a buzz that really lasts? You want one of these!
Strength Per puff
3.75mg/puff
Delta 10 Per puff
3.75mg/puff
Hemp Extract and Natural Terpenes.
Active Ingredients
Delta 10 Products are pure, all-natural, hemp-infused cannabinoids known especially for their  energizing and focus-inducing effects. Users enjoy these products in myriad forms, including gummies and vapes. Besides the energizing properties, users enjoy Delta 10 Products for their many other benefits too.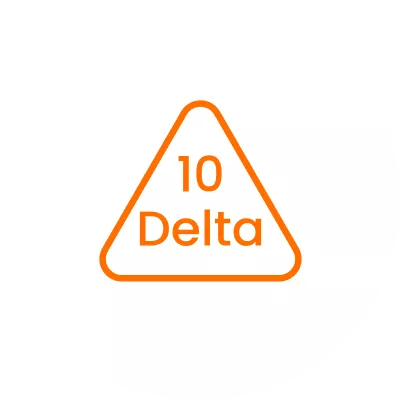 Customers Reviews
There are no reviews yet. Be the first to write a review!
Frequently Asked Questions
Why choose delta 10 carts?
Delta 10 vaping carts are a fast way to enjoy delta 10 THC. With just a few quick puffs of your favorite strain you can enjoy a boost of focus and energy that will keep you moving non-stop. 
Are delta 10 vaping carts safe to use?
Yes! Like all of our products at CBD Mall, delta 10 carts are completely safe. A quick puff on your favorite cart will give you an boost of creative energy and have you creating art or music or finishing that work report in no time!
Do delta 10 carts come in different strains?
Yes! You can enjoy delta 10 carts in all your favorite strains from pineapple express to sour diesel to blue dream and more!
Are delta 10 carts legal?
Yes, delta 10 carts are legal thanks to the 2018 Farm Bill which is now law. However, check your local state laws to see further restrictions.
Why do my vape cartridges clog?
Clogged vape cartridges result from excess vapor condensing along the walls of the inner cartridge and solidifying into oil, thus blocking the airways.This can be prevented by continually pulling cool air through the cartridge with every puff. The extra amount of air will keep the cartridge clean and clear, preventing blockages in the future. It is the best way to care for your vape products.It can also cause blockage if you pull your vape too hard. Try pulling a bit softer to prevent flooding and blockage.
Recently Viewed