Ever since its legalization in 2018, delta 8 has surged in popularity across the country, even in states where marijuana is illegal. Associated with an electric nightlife, gorgeous beaches, and known as the Sunshine State for obvious reasons, it seems logical that Florida would take the party up a notch and legalize delta 8.
So, is delta 8 legal in Florida? Yes, but it's a little more nuanced than that.
Delta 8 in Florida
Delta 8 and other hemp-derived cannabinoids are legal in Florida, but that doesn't mean that the state is a fan of all sorts of cannabis. Recreational marijuana remains a strictly forbidden practice in the Sunshine State. It's illegal to use, sell, possess, distribute, or cultivate marijuana within state lines for recreational purposes. Possession of marijuana is considered a misdemeanor and could cost you thousands of dollars as well as jail time.
Now, medicinal marijuana is legal in Florida, but we'll touch more on that later. Recreationally, delta 8 isn't just legal, it's become somewhat of a norm for Floridians looking for a legal buzz. With vape and smoke shops surging in popularity, as well as more corner and convenience stores taking part in delta 8 retailing, delta 8 is virtually everywhere across the Sunshine State.
That doesn't mean, however, that getting safe and high-quality delta 8 is as easy as strolling into your local gas station and picking out the first product you see. There are some things to look out for when buying delta 8 THC, especially in person. In addition, there are also some legal complexities to understand before joining the delta 8 market.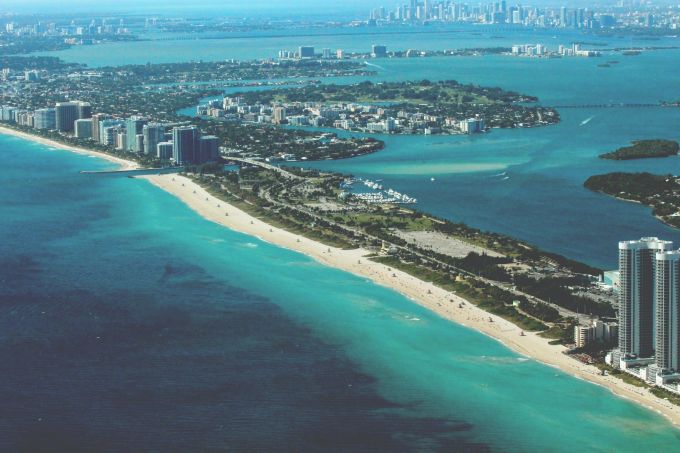 Is Delta 8 Legal In Florida?
Simply put, yes. Delta 8 is 100% legal in the state of Florida.
But before we get into Florida's state laws, let's take a step back and better understand the piece of federal legislation that made this all happen: the Farm Bill. Passed in 2018, the Farm Bill legalized industrial hemp for production and manufacturing. It also legalized all of hemp's derivatives and compounds like delta 8.
A key piece of information detailed in the Farm Bill is the legal distinction between marijuana and hemp. Although they don't share any significant scientific differences, the two types of cannabis were legally differentiated by the federal legislation. Under the Farm Bill, hemp refers to cannabis plants containing 0.3% THC or less on a dry-weight basis, while cannabis plants containing over 0.3% THC are considered marijuana. Although the Farm Bill legalized hemp and all of its derivatives, marijuana products remain strictly illegal and the compound is still considered a Schedule I controlled substance.
Now that we've gone over the legislation that inspired Florida's views toward hemp-derived cannabinoids, let's get into the good stuff. In 2019, Florida passed Senate Bill 1020, a piece of state legislation removing all of hemp's cannabinoids and compounds from its comprehensive Drug Abuse Prevention and Control Act. This effectively made all hemp-derived cannabinoids, including delta 8, legal to purchase, sell and possess in the state of Florida.
Shipping Delta 8 Products To & From Florida
Florida's legalization of delta 8 doesn't mean that's the end of the story. As expected any hemp product sold in the state of Florida must comply with all of its labeling rules and safety guidelines.
The same thing applies to those wishing to transport hemp to, from, and within the Sunshine State.
Upon entering the state with hemp plant material, you must submit a bill of landing with the following information:
Name and address of shipper
Name and address of receiver
Description of plant products in shipment
Place and state of origin
Final destination of shipment
You will also need your Hemp Cultivation License Number.
For unprocessed plant material, some additional requirements apply, such as a Certificate of Analysis (CoA) showing the total THC content in dried or frozen plant material. Processed hemp plant material also require a CoA and they must be rendered nonviable.
Luckily for you, you don't really have to worry about all this stuff as a consumer when you order delta 8 products online. Just kick back, relax, and let us handle the rest!
Things to Consider When Buying Delta 8 in Florida
Access to delta 8 products may be widespread across the state, but not all cannabinoids are created equally. Although it may seem the most convenient, buying what's cheapest or closest is rarely ever a good idea when it comes to cannabinoids.
So, how do you know what products are safe? Let's go over a few things to look out for when it comes to delta 8.
Lab Testing
One of the most, if not the most, important things to look out for when it comes to buying cannabinoids is third-party lab testing. Tests conducted by third-party labs not only check the potency and purity of the product, they also scan for common contaminants like chemicals and pesticides.
Unfortunately, some companies don't care about testing. They either don't test at all or don't share their results. But knowing what you're putting in your body is crucial for a safe and positive experience, so before buying delta 8 in Florida, be sure to look out for third-party lab testing.
Avoid Bleach
One thing to know about delta 8 distillates, whether it's in oils or vapes, is that natural distillates are never, ever transparent. Delta 8 oils are usually an amber, yellowish color. Some manufacturers bleach their products to make them appear cleaner and purer, but bleach is actually very dangerous.
While it's true that sometimes distillates differ in opacity and color, they are never completely clear. If you see a product that doesn't look natural, it's best to fill your delta 8 needs somewhere else.
Customer Reviews
Finding out what customers have to say about their experience with different brands and products can be very telling of how your experience will go. Customer reviews are a great way to not just find out about the quality and efficiency of their products, but also highlight the company's attention to customer service and user experience.
Where To Find Delta 8 in Florida
Now that you know all about delta 8's legality in the Sunshine State, you may be wondering where to get some goodies locally. Your best bet is always to purchase your delta 8 from reputable online vendors, but you can also get delta 8 in person at some retail stores.
Among the advantages of purchasing delta 8 online are the wide variety of products the web, the availability of third-party lab tests, and the customer reviews that hint towards the quality of the company. That said, some people would rather go out and buy their delta 8 instead of waiting for the package in the mail. If that's the case for you, here's a list of Florida's best smoke shops!
This hemp dispensary offers everything you could ever need, from edibles and beverages to pre-rolls and vapes. Their high-quality products combined with the store's amazing atmosphere and knowledgeable staff makes it an unmissable stop in the state's largest city.
According to their customers, this store's product selection is simply unmatched. The business is clean and professional and the staff is kind and helpful. Delta 8 & Nothing But Hemp is "the first dedicated CBD store of its kind in the heart" of Orlando.
Selling legal magic mushrooms and a variety of hemp-derived cannabinoids, this store is your one-stop-shop when you want to experience an all-natural, legal buzz!
Florida Cannabis Market Grows With Delta 8 & Medical Marijuana
Recreational cannabis may be illegal in the state of Florida, but medical marijuana is not. But how does delta 8 affect Florida's medicinal cannabis market?
Florida Medical Cannabis Laws
The medicinal use of cannabis was legalized in Florida after the state passed Amendment 2 (Florida Medical Marijuana Legalization Initiative) in 2016 and the subsequent Senate Bill 8A (Medical Use of Marijuana Act).
The process to get a medical marijuana prescription in Florida is pretty straightforward. Patients must first see a doctor and prove that they have a qualifying condition (and that other treatments have failed). If approved, the patient then sends their application along with a check for $75 to the Florida Department of Health. Within a few weeks, the card will arrive and the patient will be free to purchase medical cannabis from approved dispensaries.
At this time, there are over 450 approved dispensaries run by 22 licensed companies across the state. Even if you have a medicinal marijuana card, you can still be cited by the police for buying from unauthorized sources. That means that it's best to stay away from your local dealer no matter how lucrative of a sale they've got!
Once you have your card, you're added to the Compassionate Use Registry, a list of all the people in the state who have been prescribed marijuana for medicinal purposes. Your prescription is only good for 30 weeks, so once it runs out, you start the process all over again.
The approved conditions for medicinal marijuana treatment in Florida include:
ALS
Anxiety
Anorexia
Arthritis
Cancer
Epilepsy
Glaucoma
HIV/AIDS
PTSD
Crohn's disease
Parkinson's
Multiple sclerosis (MS)
A prescription is also allowed for "other debilitating medical conditions of the same kind or class," such as autoimmune conditions.
Florida Medical Cannabis Vs. Delta 8
Although medical cannabis is legal in the state, it is evidently a complicated and lengthy process. The legal introduction of delta 8 to Florida's cannabis market has largely simplified things for those who don't qualify or can't afford medical marijuana cards. Since delta 8 is a chemical analog of THC, it possesses many of the same properties and qualities as delta 9, but is easier to obtain.
Buying delta 8 does not require a medical card—just a valid ID proving your age and you're good to go! Despite being half as potent as delta 9, delta 8 is very similar to the compound in the way it binds to cannabinoid receptors, which makes it psychoactive and intoxicating. Ultimately, experts agree: while delta 8 does require twice the amount of THC as delta 9, it will result in the same effects.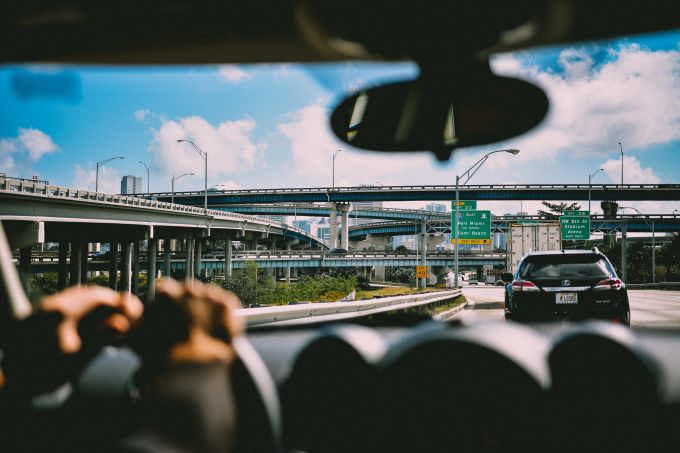 Are Other Psychoactive Cannabinoids Legal In Florida?
Even though Delta 8 is one of hemp's most popular compounds, it has a long list of cousins that are also legal and just as enjoyable. But are they legal in Florida?
If you're into the mild delta 10 or even stronger hemp-derived compounds like HHC and THCO, we've got good news for you! As long as they are derived from hemp and comply with the Farm Bill's 0.3% THC cap, these compounds are 100% legal in the state of Florida!
Is Delta 8 Legal In Florida? Final Thoughts
Florida often makes headlines in pretty strange ways, but now Florida is making national news for the right reasons. While recreational marijuana remains illegal in the state, medical cannabis has been legalized. More importantly, hemp-derived cannabinoids are 100% legal in Florida, meaning you can get your delta 8, delta 9, delta 10, and other fixes locally in the Sunshine State.
So, is delta 8 legal in Florida? Yes, as long as it is made from hemp and contains less than 0.3% THC. Whether you're buying it in person or online, remember the key characteristics to look out for in order to land a safe, high-quality product.