We all know Ohio as the birthplace of aviation, the home of the Rock and Roll Hall of Fame, and for the wonderful talents of one Mr. Lebron James. The state of Ohio has also become a hotbed of cannabis activity over the past few years. As a result of the federal government's decision to legalize industrial hemp in 2018, the demand for hemp-derived products has grown to heights that were unimaginable and unprecedented until now. However, the legal marijuana market has been turned on its head by the popularity of cannabinoids like delta 8 that have revolutionized the industry. But the question remains, is delta 8 legal in Ohio?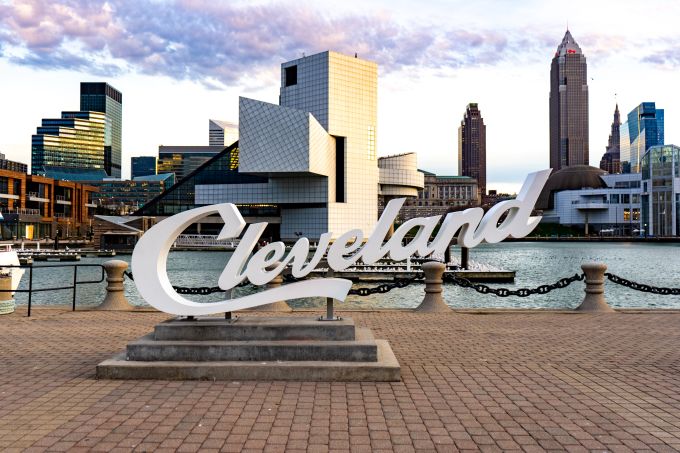 Delta 8 in Ohio
It is safe to say that Delta 8 is as popular as it has ever been throughout the United States at the moment. And that means it's catching Ohio's attention too. As a result of the legalization of hemp-derived delta 8, vape stores, smoke shops, and other retailers are seeing a spike in business. And why not, now that they can freely and legally sell it?
Whether you're a local or just passing through, you don't have to worry about anything. The fact that delta 8 is legal in Ohio means that you are able to travel with it in your possession. You will not be pulled over by the police and you will not be prosecuted for it. The best part is that federal law says that you can carry Delta 8 across state lines. In spite of this, it's always advisable to take caution when handling hemp products. There are some states that have banned the sale of these products. You may also be confronted by a law enforcement officer who is unfamiliar with the law. The fact that you won't be prosecuted doesn't mean that you won't get thrown in jail for the night!
Currently, Ohio does not plan to restrict or ban delta 8 derived from hemp, meaning that there are no proposed laws for it on the table.
Is Delta 8 Legal in Ohio?
To understand why delta 8 is legal in Ohio, we must first look at the legislation that legalized hemp. Delta 8, along with all other hemp-derived cannabinoids, owe their existence to the legalization of hemp. Its legal status in Ohio is determined by the federal Farm Bill, just as it was with CBD before it. The Farm Bill was passed by Congress in 2018.
Two details about hemp products were included in the bill.
In the first place, hemp and marijuana plants were legally separate. The two plants are technically forms of cannabis with no significant scientific differences. Under US federal law, however, marijuana plants contain more than 0.3% THC, while hemp plants contain less than 0.3% THC, the former of which remains strictly illegal.
Secondly, the Farm Bill legalized hemp. Consequently, hemp-based cannabis products containing less than 0.3% THC are legal under federal law. This made CBD, delta 10, THCO, HHC, delta 8, and all your other favorite cannabinoids completely legal. We're pretty sure most members of Congress didn't realize hemp could produce all these fun new cannabinoids, but it's a big win for all of us! 
How does that affect individual states? Small-time politicians looking to make a name for themselves on the national stage have found a way to get the masses riled up about new drugs. State laws restricting hemp-derived compounds such as delta 8 are within their rights, and not every state agrees with the national consensus.
But what about the Buckeye State? Is delta 8 legal in Ohio, or is it a buzzkill like some others?
Delta 8 THC was legalized in Ohio after the Farm Bill, thus resolving the delta 8 Ohio issue. As a result of Ohio Senate Bill 57, signed by Gov. Mike DeWine in 2019, hemp and hemp-derived compounds are legal in the state. The legalized cannabinoids included delta 8, CBD, and CBN. 
But delta 8 is found in marijuana and hemp. In 2021, Ohio added some delta 8-related restrictions to its popular medical cannabis program. According to guidance from the Ohio Department of Commerce, medical marijuana processors must now test for delta 8 levels in medical marijuana products. 
Furthermore, all product labels are required to state the amount of delta-8 THC they contain. On top of that, anyone who sells medical marijuana must justify their inclusion of delta 8 to regulators. At this time, this rule applies only to medical marijuana products and delta 8 products derived from hemp. 
Shipping Delta 8 Products to and From Ohio
Looking to send some delta 8 to Ohio? It is perfectly legal for manufacturers and retailers to ship all kinds of delta 8 products to The Buckeye State.
There are some sources that suggest that the local delta 8 scene has room for improvement. And your best bet when it comes to simple, convenient, and safe delta 8 is buying it from trustworthy online retailers. Getting your delta 8 shipped straight to your door gives you a better product selection, more comfort, and less hassle.
There are a few reasons why online delta 8 stores are better than in-person stores, including:
A larger selection of products is usually available at online stores. 
It is likely that local vape or smoke shops have a limited selection of products.
It is more convenient to shop from home.
There is more transparency with online stores, especially when it comes to ingredient lists and third-party lab tests. 
You can get better customer service from online vendors, as they are available when you need them.
Ohio Cannabis Market Grows with Delta 8 & Medical Marijuana
The potential of cannabis as a wellness product has been recognized by many states. Cannabis is legal for therapeutic purposes in 39 states and the District of Columbia. However, it is not accessible to everyone. Hemp-derived cannabinoids like delta 8 are much easier to obtain than medical marijuana. Medical marijuana cards are difficult to obtain in most states. The medical marijuana market, however, is growing rapidly across the country, and in the state of Ohio.
Ohio Medical Cannabis Laws
Medical marijuana has been legal in Ohio for some time. Rep. Stephen Huffman sponsored House Bill 523 in 2016, which legalized cannabis for medical purposes. The bill was signed into law shortly afterward by then-Gov. John Kasich. Ohio's medical cannabis law are not without restrictions. The law itself did not go into effect until 2018, and the Buckeye state has around 70 medical marijuana dispensaries up and running. 
So what does Ohio's medical cannabis law say? Well, it states that:
Consumers must have a qualifying condition
Consumers must have a valid state medical cannabis card
Consumers can purchase a limited amount of cannabis per day; or 
Consumers can buy a limited amount of cannabis over 90 days
The law instituted a state-run system of growing facilities
State-run testing labs now exist
The state also runs its own physician certifications to determine medical conditions
The state also has its own dispensaries
Several states have passed recreational legalization laws, so many may wonder if Ohio has one as well. Marijuana possession is decriminalized in the state, but recreational use is still prohibited. To obtain cannabis legally within the state, consumers must have a prescription and a valid card.
What Are the Qualifying Conditions for Medical Cannabis in Ohio?
Ohio doesn't allow just anyone to obtain medical cannabis. To receive a medical cannabis card, you must first be diagnosed with one of the following qualifying conditions by a state-approved doctor:
Amyotrophic Lateral Sclerosis (ALS)
Epilepsy (Seizures)
Parkinson's Disease
Alzheimer's Disease
Fibromyalgia
Post-Traumatic Stress Disorder (PTSD)
AIDS
Glaucoma
Sickle Cell Anemia
Cachexia, wasting syndrome
HIV
Spasticity
Cancer
Hepatitis C
Spinal Cord Injury
Chronic Pain (Severe/Intractable)​
Huntington's Disease
Tourette Syndrome
Crohn's Disease
Inflammatory Bowel Disease (IBD)
Traumatic Brain Injury (TBI)
Chronic Traumatic Encephalopathy (CTE)
Multiple Sclerosis
Ulcerative Colitis
In addition, any person suffering from a terminal illness of any kind is eligible for medical marijuana. Once diagnosed, you may get your medical cannabis card and purchase medical cannabis in Ohio.
Ohio Medical Cannabis vs. Delta 8
While medical marijuana is legal if you have a qualifying condition, the process is long, rigorous, and expensive. If you don't want to obtain a medical cannabis card and need cannabinoids for medical purposes, delta 8 may be your best option. Currently, delta 8 is the only convenient and legal way to get high recreationally in Ohio. 
The cultivation or possession of recreational marijuana is illegal in Ohio, but there is no penalty for possession like in Idaho or Iowa. Small amounts of cannabis (up to 100 grams) are decriminalized in Ohio. The maximum fine is $150, and it's only a misdemeanor. Possession of marijuana between 100-200 grams is also a misdemeanor punishable by up to 30 days in prison and a $250 fine. 
In Ohio, growing weed is typically illegal. Medical cannabis can only be grown by state-licensed growers. Caregivers can also grow, but only in small amounts.
The effects of delta 8 and other hemp-derived cannabinoids are similar to those of marijuana, so they are popular in the state. In this sense, the delta 8 market in the state is pretty solid. Despite Ohio's medical marijuana, delta 8 products are still easy to get, and they offer many of the same benefits.
We mentioned that delta 8 is best acquired from online retailers, but getting it in person in the Buckeye State isn't impossible. But what should you look out for to ensure a safe and positive cannabinoid experience?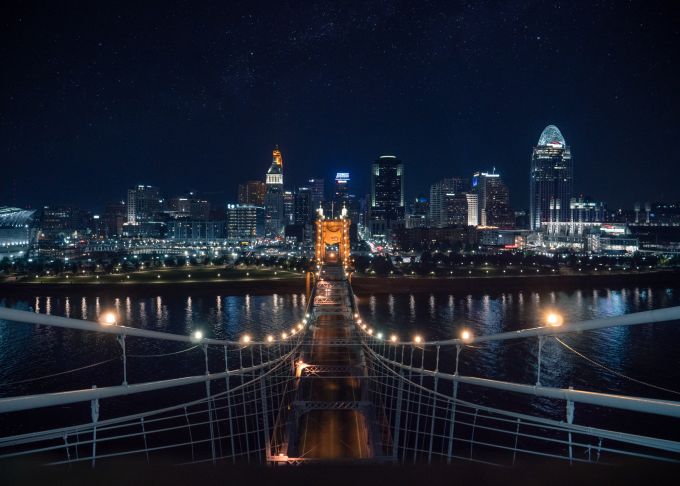 Things to Consider When Buying Delta 8 in Ohio
Delta 8 isn't regulated by the Food and Drug Administration or any other agency. The Farm Bill requires hemp-derived cannabinoids to contain less than 0.3% THC, but most hemp-derived cannabinoids do not follow any other guidelines. That's why the best retailers (primarily online ones) have begun to create their own regulatory standards.
When it comes to finding a decent delta 8 retailer in Ohio, you need to know what could harm you and what's safe. What are the best ways to choose a retailer and product? 
Know Your Hemp
Do you know where your hemp comes from? Do you know how your cannabinoids are extracted? The best delta 8 products begin their life cycle with high-quality industrial hemp, as is required by law. But that's not all you need to consider when choosing the right delta 8 product.
Hemp plants absorb both nutrients and toxins. The highest-quality retailers use organic, non-GMO hemp grown in the USA. This will guarantee the delta 8 products you buy are free of contaminants.
Learn where your products are made. If the growers use pesticides or chemicals, it'd be a good idea to find another source for delta 8.
Extraction Methods
After harvesting industrial hemp, growers need to separate the delta 8 compound from the rest of the raw plant material. Many different extraction methods can be used in this process, but the gold standard is a CO2 extraction. 
Aside from being one of the most expensive extraction methods on the market, demonstrating the manufacturer's commitment to safety at all costs, this method also uses no chemicals or solvents, and so it is one of the cleanest ways to extract hemp.
In the process of CO2 extraction, cannabinoids like delta 8 are extracted from the hemp plant using high-pressure carbon dioxide. After the pressure is released, CO2 returns to its gaseous state, leaving only the desired compounds behind.
Beware of Bleach
Some manufacturers bleach distillate products to make them appear cleaner and more transparent. But hemp distillate is never completely transparent. Rather it is usually yellowish or pinkish. Consumers don't like off-color products, so some sellers decide to make the product more appealing by using dangerous and unnecessary chemicals.
If you see a product that looks transparent like glass, keep it moving.
Look for Lab Reports
Transparency is the key to the delta 8 market. You're not buying a solid product if your delta 8 retailer doesn't provide a full ingredient list and lab reports. There are many fly-by-night manufacturers, which means their products aren't tested. In order to make a quick buck, they sell them cheaply and quickly and get out before anyone can question them. It's fair to say that these products aren't of the highest quality.
The best delta 8 products are tested by third-parties. Delta 8 is tested for contaminants, impurities, heavy metals, and more by certified labs and their technicians.
Where to Find Delta 8 in Ohio
Online retailers offer the best delta 8 products. Not only will you find a wide selection of products, but you'll also find products that have been adequately tested. However, there are a few shops in Ohio that stand out.
Cleveland – All Puffs Vape & Smoke Shop – 4.8 Stars
With a vast variety of products, including hookahs, bongs, disposable vapes, and even incense, this smoke shop is housed in a huge locale that contains everything you need to satisfy your delta 8 needs!
Columbus – Clique614 CBD – 5.0 Stars
With a wide selection of products in tons of variety, Clique614 offers customers an unforgettable hemp-based experience complete with kind and knowledgeable workers more than willing to help.
Cincinnati – Ohio CBD Guy – 4.9 Stars
What more do you need from this one than just the name? Ohio's CBD Guy is here to help you meet all your hemp-derived cannabinoid needs with excellent products and great service!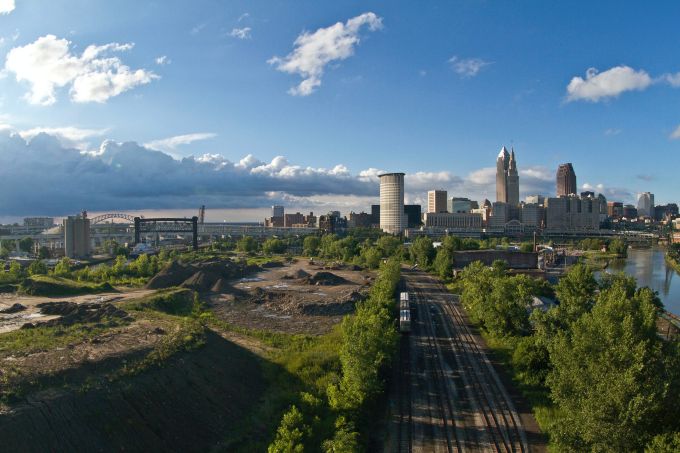 Are Other Hemp-Derived Cannabinoids Legal in Ohio?
In Ohio, hemp-derived compounds like delta 10 and delta 9 are also legal. Why? Because they are derived from legal hemp! Federal and state law protects these compounds just like it does delta 8. The same rules that apply to delta 8 apply to all hemp-derived cannabinoids, as long as they abide by the Farm Bill's 0.3% THC cap. This also includes HHC, THCO, THCV, and many more!
Is Delta 8 Legal in Ohio? Final Thoughts
Delta 8 is legal in Ohio, home of the Cleveland Guardians, King James, and the Rock n' Roll Hall of Fame. You can buy it, sell it, distribute it, eat it, smoke it, and whatever else you want! You can even combine delta 8 with other hemp-derived cannabinoids and get the party started.
Hemp-derived cannabinoids are, for now, the only legal way to enjoy recreational cannabinoids in Ohio. Residents of the Buckeye State currently have no legal access to cannabis products other than hemp-based cannabinoids and medical marijuana under certain conditions. That may change in the future, but that's the reality as it stands now.
While cannabinoids can be found at local stores in Ohio, it's best to buy them online. Be sure the product is backed by independent lab testing and derived from organic hemp to ensure a safe and positive experience!