You know that Delta-8 THC is great because it can help you feel the buzz. There's really no better feeling after a long day at the office, or on the job site, or with the kids, than to grab a couple of Delta-8 THC Gummies or a long puff from a Delta-8 THC vape. When the all-natural, hemp-derived goodness kicks into gear and starts attacking your CB1 receptors, relaxation sets in, as do the good times. There's a reason why Delta-8 is so popular these days, and we all know why.
But we also know that Delta-8 THC isn't a one-dimensional cannabinoid. Your favorite hemp extract is not only well-rounded but is also made to understand you. But how well do you know Delta-8 THC?
You know the basics of this remarkable cannabinoid. And you know what your favorite Delta-8 THC products are, from Chill Plus to Delta-8 THC Bites to Liquid Gold and more. Still, we know you have plenty of more questions. The good news is that today you are in luck because here are some more answers to your questions about Delta-8 THC.
Why answer your questions today? Just because. No, really, today is National "Just Because" Day, a day dedicated to throwing caution to the wind and celebrating for the heck of it. Why are you dancing in the streets? Just Because! Why is that lampshade on your head? Just Because? Why are you answering all of our questions about Delta-8 THC?
We're doing it just because.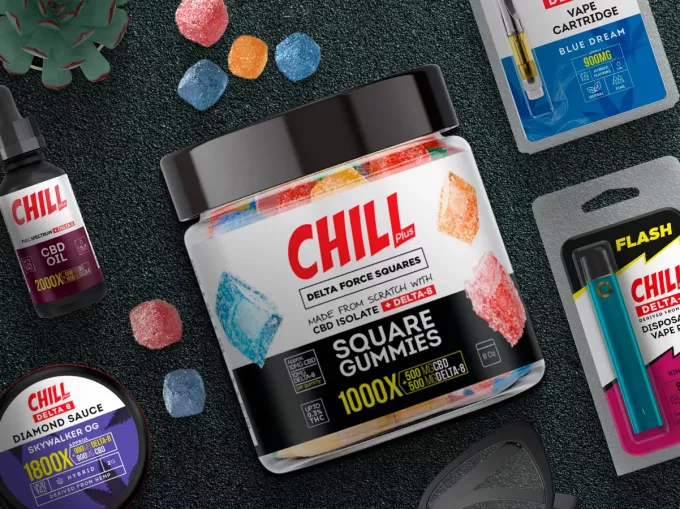 "On August 27, you won't need a reason to celebrate," writes the National Today Calendar. "All you need is National Just Because Day. Why? Well, just because. If you want to make spaghetti for breakfast wearing last year's Halloween costume, more power to you. If you want to climb a tree as an adult, take the risk. It's a day to stop worrying about the whys. Just Because Day has also become a great way to spread random acts of kindness. Send a thoughtful card to a friend, just because. Give your grandparents a call, just because. Pick up the trash from your neighbor's yard, just because."
Of course, there are very valid reasons to answer your questions about Delta-8 THC. As the cannabinoid continues to grow in popularity across the United States and more and more people begin to use it, new misconceptions spread as well. But today, we set the record straight. Today we answer all of your questions about Delta-8 THC.
Just Because.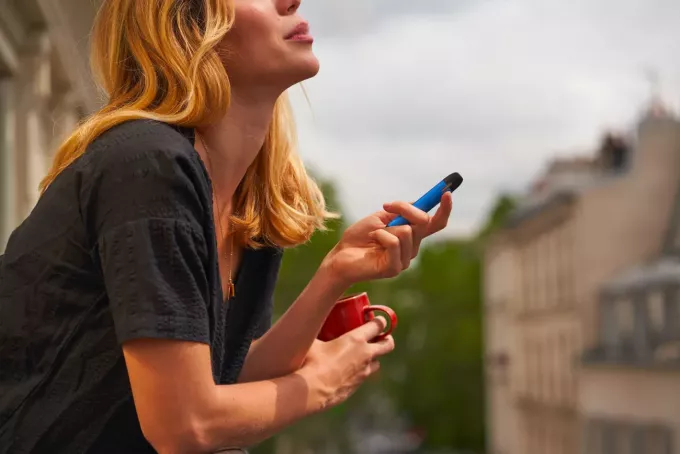 We know this may seem like a self-serving question on the surface, but it's true. Delta-8 THC is one of the most popular cannabinoids to hit the market in years. It rivals CBD and even Delta-9. It's easy to argue that folks love products like Chill Plus CBD and Delta-8 Poppin' Gel Capsules, and Liquid Gold Delta-8 Vape Pens in Grand Daddy Purp just for the buzz, but there's something more to it than just that. People love Delta-8 THC because it's a unique cannabinoid, unlike anything that has been seen before.
Take, for example, the following exchange from an Austin, Texas news channel:
"The high from delta-8 is milder," Millman said. "Most of the people use it during the day." 
He added that in states where marijuana is legal, some still prefer Delta-8 to Delta-9. 
Sarah Kerver, founder of 1937 Apothecary, said that's because the side effects aren't as strong.
"Delta 8 is lighter," she said. "A lot of people come and want that because they find they don't have the paranoia or the anxiety." 
She adds that Delta-8 is just one of hundreds of cannabinoids that is in cannabis.  
So, you see, people love Delta-8 THC not just for the buzz but because it's a buzzy alternative with additional benefits. And it doesn't hurt that in many states, Delta-8 is entirely legal, meaning you can enjoy the high and euphoria without any worry. Now imagine that, for one of the first times in human history, you can feel the buzz without having to look over your shoulder.
That means you can enjoy Delta-8 THC just because.
Now, this is a great question. The last thing anyone wants to do is purchase some Delta-8 Shroom Gummies or Chill Plus Delta-8 CBD Oil, only to find out that they need to take more and more of it each time to feel the buzz. Not only would that start to feel overwhelming after a while, but it would also start to cost a lot of money. Delta-8 THC has changed the game thanks to its hemp-derived buzz — mainly because of the fact that it is completely legal — but the tolerance question would send everything up in smoke.
Of course, tolerance really does depend on the user. For many people, Delta-8 is a treat, something that's used on the weekends or once or twice a week after work. But for others, it can be a more everyday product. And without judgment, we understand that sometimes people can go overboard. While moderation is always crucial, it can be easy to forget how much you've taken and just to keep puffing away on your vape.
But if you keep puffing or constantly pop some gummies, will you build up a tolerance? Well, here's some info we learned while studying the topic:
"There have been no known studies documenting tolerance to the cannabinoid Delta-8 THC. However, various user reports show that it is much the same as its cousin Delta-9 THC. In other words, tolerance can build from the overuse of the product. As with anything, moderation is always best. We also recommend small or brief breaks from the product to keep your tolerance in check."
So, tolerance can be an issue, but only if you use Delta-8 to extreme excess. Keep using in moderation, take some tolerance breaks, and you should be alright.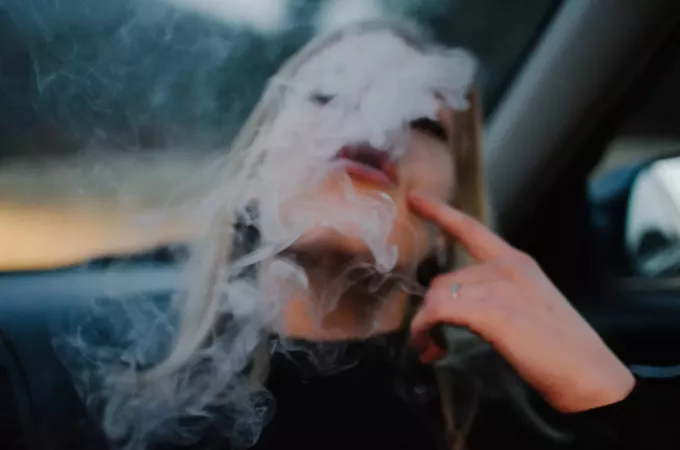 The first thing you should know is that the best Delta-8 comes from CBD Mall. From Chill Plus, Liquid Gold, Shrooms, and more, you can find it all right here. So if you're looking to feel the buzz as the summer starts winding down this year, then come to the CBD Mall for the best selection and the best deals. But of course, you already knew all of that!
But, is there anything else you should know about Delta-8 THC? Are there any small tidbits or other unknown pieces of information lurking out there?
Well, if you're a fan of Chill Plus Gummies or 10X Vape Cartridges or anything else we have to offer, you may be wondering about the effects. How long does Delta-8 THC last? The truth is, it depends — it depends on which type of Delta-8 you take. Most Delta-8 hits you fast and comes down easy, but edibles will hit you slow and last all day.
For example, we found that "most user reports state that Delta-8 THC begins working with a bit of a delayed effect, especially as compared to Delta-9 THC. Users report that vapes take about 20 minutes, oils and tinctures a bit longer, and edibles anywhere from 1 - 4 hours."
Also, it's important to note that there's not as much research available into Delta-8 as there is with CBD or cannabis, or any other hemp compound. But that's only because Delta-8 is so new. That being said, we do know that Delta-8 is completely safe — all hemp products are. And all of our products are tested by third-party labs to ensure their safety.
So if you're looking for the best Delta-8 THC, stop at the CBD Mall. We have the largest selection at the best prices. It's the best place to shop for Delta-8 THC.
Just Because.