State reactions to federal legalization of hemp-derived cannabinoids, including delta 9, have been mixed. The federal government's stance has been adopted by some states, most of whom have created or amended their own legislation to legalize hemp at the state level. Meanwhile, other states have taken measures to ban or restrict these compounds within their jurisdictions. But where does the Heart of Dixie stand? Is delta 9 legal in Alabama?
Is Delta 9 Legal in Alabama?
Before going over Alabama's hemp laws, let's first make sure we understand the Farm Bill, the piece of federal legislation responsible for making legal hemp products a possibility across the United States.
Signed into law by Donald Trump in 2018, the Farm Bill legalized hemp and hemp-derived products for production, sale, purchase, and use at the federal level. Also known as the Agriculture Improvement Act, the bill removed hemp from the country's definition of marijuana, and therefore from the Controlled Substances Act. Under federal law, cannabis containing no more than 0.3% THC on a dry weight basis is considered hemp, while cannabis plants surpassing that THC threshold are classified as marijuana.
Although hemp and hemp compounds became legal in the United States under the Farm Bill, marijuana remains an illegal schedule I controlled substance. That said, the Biden administration recently released a statement detailing its plans to revisit the plant's legal stance in the nation. President Biden expressed his desire to pardon all federal offenses for simple marijuana possession and urged states to do the same on their own levels. Additionally, the release included the possibility to revisit marijuana's scheduling under the Controlled Substances Act. While this makes legalized, or at the very least, decriminalized marijuana a possibility in the United States, nothing is yet set in stone. Although we do hope that the head of state follows through on his promises, hemp and hemp-derived cannabinoids are, for now, the only federally legal way to enjoy the benefits of cannabis.
Even though the federal government did legalize hemp, some states have other ideas. While some states agree with the federal consensus and have amended their own laws and Controlled Substances Acts in order to reflect the contents of the Farm Bill, other states have taken the measures to ban or heavily restrict hemp and hemp products, including delta9, within their jurisdictions. But where does the Heart of Dixie stand? Is delta 9 legal in Alabama?
The answer is yes, delta 9 is legal in Alabama under the Code of Alabama 1975, which was revised by the Senate Judiciary Committee following the passing of the Farm Bill. More specifically, Section 2-8-381 of the Code was revised by the committee, which led to the legal separation between hemp and marijuana products in the Yellowhammer State.
According to the section of the Code:
"(3) HEMP PRODUCTS. Any and all products made from industrial hemp, including, but not limited to, cloth, cordage, fiber, food, fuel, paint, paper, particleboard, plastics, seed, seed meal and seed oil for consumption, and seed for cultivation if the seeds originate from industrial hemp varieties.

(4) INDUSTRIAL HEMP or HEMP. The plant Cannabis sativa L. and any part of that plant, including the seeds thereof and all derivatives, extracts, cannabinoids, isomers, acids, salts, and salts of isomers, cultivated or possessed by a licensed grower or otherwise in accordance with the state's USDA-approved regulatory plan, whether growing or not, with a delta-9 tetrahydrocannabinol concentration of not more than 0.3 percent on a dry weight basis. Industrial hemp shall be considered an agricultural crop or an agricultural commodity, or both, in all respects under state law. The term excludes marijuana as defined in subdivision (14) of Section 20-2-2."
In other words, the state of Alabama recognizes the legal differences between hemp and marijuana, making delta 9 and delta 9 products legal to sell, purchase, own, and use as long as they are made from hemp and contain no more than 0.3% THC on a dry weight basis.
Can Delta 9 Be Shipped to Alabama?
Because it's legal to sell and use delta 9 derived from hemp in Alabama, it is also legal for online retailers to ship delta 9 products to the state. The Yellowhammer State does have physical smoke shops and convenience stores stacked with delta 9 products, meaning that Alabamians can get delta 9 in more ways than one, but being able to tell whether these products are safe or not is a whole different story. Here's where online hemp retailers come in clutch. It's much easier—and safer—for customers to buy their delta 9 products online for many reasons, so let's go over a couple of the most important.
The most essential aspect of sourcing cannabinoids is maintaining a certain level of safety, quality, and purity. In person, you don't know exactly where your products come from, smoke shop owners simply buy products in bulk from many different places. Online, however, you can research a company and their values in order to better understand what exactly you're putting in your body. From production and extraction methods to full ingredient lists, online retailers are often more transparent about how they source their hemp products. Additionally, you can easily find third-party lab reports on the product you want to buy, which adds a blanket of safety and peace of mind to users.
Additionally, online stores offer much more variety than physical stores. Just like when you go to the mall and you can't find clothing in the size or color you want, you can walk into a vape shop and find that your favorite vape flavor is sold out or that they don't sell edibles with the adequate dosage for you. Online, the odds of this happening are much lower than they are in person, and you can browse thousands of products until you find one that checks every single one of your boxes. And the best part is you can do it all from the comfort of your own home. No putting pants on, no wasting gas, all you need to do is add to cart and wait for your hemp goods to arrive!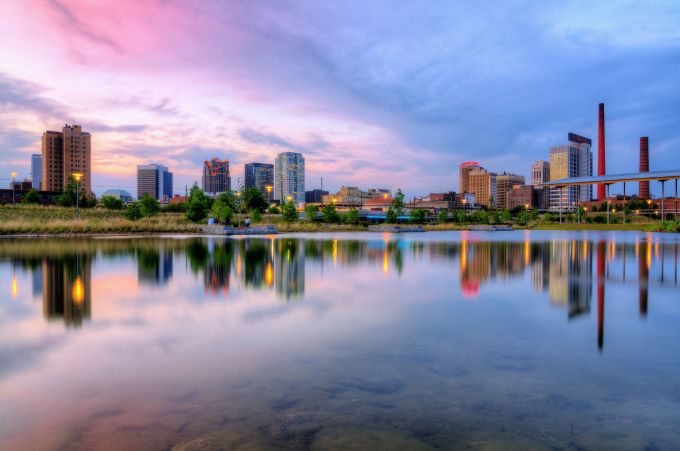 What Delta 9 Means in Alabama
Although hemp-derived delta 9 is legal in the state of Alabama, the Heart of Dixie doesn't have enough room for all types of cannabis. In fact, recreational cannabis is strictly prohibited in the Yellowhammer State, and weed-related charges can land you in some real hot water.
Marijuana possession for personal use is considered a misdemeanor punishable by up to a year in prison and a potential maximum fine of $6,000. Selling marijuana in any amount is deemed a felony and is punishable by up to 20 years in prison and a potential fine of up to $30,000.
With hefty monetary fines and even time behind bars, any marijuana-related crime is taken extremely seriously in Alabama. This makes hemp-derived cannabinoids like delta 9 a saving grace for residents wishing to benefit from cannabis without getting into trouble with the law.
But even though the compound is legal in the state, not all delta 9 on the market is safe. Knowing what to look for (and what to avoid) can make all the difference between a positive cannabinoid experience and a potential safety risk.
Things to Look Out For When Buying Delta 9 in Alabama
While it is legal to buy delta 9 in Alabama, not all of it is safe to consume. Although hemp has many natural benefits, such as pain relief, anxiety management, and psychoactive effects, the extraction and production processes of compounds like delta 9 can leave toxic residues. It is important to consider a few factors when choosing hemp product sources.
You're already aware that delta 9 needs to be made from hemp in order to be legal in Alabama, but a legal distinction from marijuana isn't all there is to hemp. The plant is known for being exceptionally absorbent, meaning that it takes in nutrients and toxins from its surroundings. If a grower uses pesticides or herbicides when growing hemp, it can absorb these harmful chemicals and they can end up in your product. Always pick retailers that source their hemp from organic sources that don't employ chemical pest control methods.
There are various methods are available to extract hemp compounds, but CO2 extraction is the safest and most effective. While CO2 extraction is the most expensive, it provides the best and most consistent results. A company that uses CO2 extraction shows that it cares more about quality and purity than making quick profits by selling inferior products made with subpar extraction methods.
Hemp extracts may be bleached by manufacturers to make them appear cleaner and of higher quality, but less color does not mean a distillate is safer or of higher quality. After all, hemp is all-natural, right? Why add dangerous chemicals? Be sure to look for a distillate that looks natural. Natural hemp extract is usually amber or pinkish in color, never completely clear.
Lab testing is the single most important item to consider on this list. Any extraction method, including CO2, can leave dangerous residues. These tests provide assurance that the product you're consuming is actually safe. A third-party lab test ensures that a product is free of contaminants and additives as well as providing accurate measurements of THC content, purity, and potency.
The best way to decide which companies to buy cannabinoids from is to do your own research. Read customer reviews on a company's website to get a sense of the company's ethics. Are customers satisfied or unsatisfied with their purchase? How does the company respond? The way previous customers view a company, and how a company may respond to criticism, tells you a lot about who they are and how they'll treat you as a customer.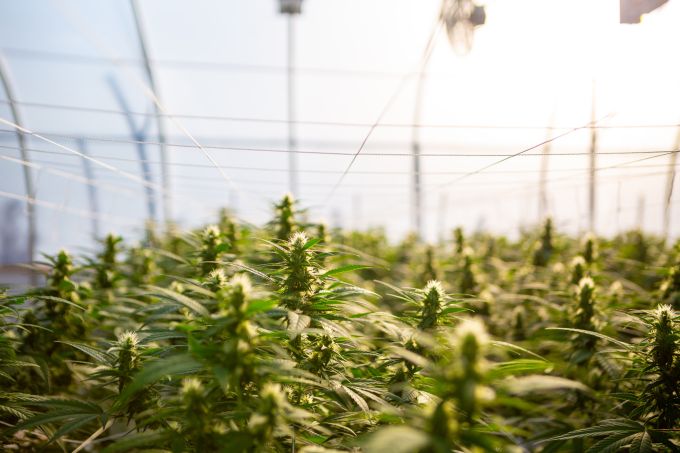 Alabama Cannabis Market: Medical Marijuana vs. Delta 9
In the past few decades, cannabis has made tremendous progress on all fronts. Some states have decriminalized or even legalized recreational cannabis, while others have set up meaningful medical cannabis programs. In some states, however, cannabis is still demonized and seen as a dangerous gateway drug—a false notion popularized in the mid 20th century due to its proximity to Mexican immigrants.
Usually, red states don't have medical marijuana programs, but Alabama surprised the nation with a pretty decent medical cannabis program. Let's take a closer look.
Alabama Medical Cannabis Laws
Senate Bill 46 was passed during Alabama's 2021 legislative session. It established the Alabama medical Cannabis Commission (AMCC), which consists of fourteen board members specializing in a variety of related fields, including medicine, pharmacy, agriculture, law enforcement, and mental health. The Alabama Legislature has already authorized production and distribution of medical cannabis by growers, processors, and distributors licensed by the state. According to the AMCC, however, the earliest possible time for the state's medical cannabis program to go into effect is late 2023.
When it does go into practice, physicians operating in the state of Alabama will have the option to join the state's medical cannabis programs. Only recurring patients of certified physicians will be allowed cannabis prescriptions. The practicing physician must undergo a series of steps before their patient is able to access cannabis, including diagnosing the patient with a qualifying condition, submitting a physical exam as well as valid documentation that other conventional treatments have not worked, and come up with a detailed treatment plan.
Once the physician submits all of these documents, the patient will need to sign a consent form in order to enter the state's patient registry and obtain a medical cannabis card, which could cost up to $65.
Qualifying conditions in the state of Alabama include:
Autism Spectrum Disorder
Cancer-related chronic pain, nausea, and weight or muscle loss
Chron's Disease
Depression
Epilepsy or other seizure-inducing conditions
HIV/Aids-related nausea or weight loss
Panic Disorder
Parkinson's Disease
Persistent nausea
Post-Traumatic Stress Disorder (PTSD)
Sickle Cell Anemia
Multiple Sclerosis (MS) or spinal cord injury-related spasticity
A terminal illness
Tourette's Syndrome
A condition causing chronic or intractable pain
The law also specifically forbids smokable or edible forms of medical cannabis, meaning that medical cannabis patients in Alabama are forbidden from taking THC gummies or rolling joints. They can, on the other hand, enjoy the therapeutic effects of cannabis by using:
Tablets
Capsules
Gelatins
Oil
Gels
Creams
Suppositories
Transdermal patches
Inhalable oils
Liquids
Patients are only allowed cannabis products from state-approved dispensaries, with most patients being limited to 50mg of cannabis per day. After three months, the assigned physician may bump the dosage to 75mg. For terminally ill patients, however, there will be no dosage cap. Patients under the age of 18 will be limited to low-THC cannabis products.
Medical Cannabis vs. Hemp-Derived Delta 9 in Alabama
While Alabama has a medical cannabis program, it is still in the process of being implemented, so even though it is legal, Alabamians have not yet experienced its benefits. Even when it is implemented, however, patients will not be able to use edible or smokable types of marijuana.
Hemp-derived compounds like delta 9, on the other hand, are available to any adult in all sorts of ways. From gummies and other edibles to vapes and flower, these cannabinoids can be used in any way by anyone of age in the Heart of Dixie, even those who don't qualify for its medical cannabis program.
Hemp-derived Delta 9 and marijuana-derived Delta 9 are almost identical, so those who are in need of buzzy relief can still get cannabis-induced relief even if they don't qualify for medical cannabis in the Yellowhammer State!
Finding Delta 9 in Alabama
You probably can't wait to get your hands on delta 9 THC now that you have the inside scoop on its legality in the Heart of Dixie. While ordering delta 9 products online is the easiest and most effective way to get them anywhere in the Yellowhammer State, here are a few in-person options you might want to check out.
Florence – Valley Organics – 5.0 Stars
Valley Organics CBD offers top-quality hemp products that are carefully crafted to meet the needs of their customers. With a focus on natural and organic ingredients, Valley Organics CBD provides a range of products that are designed to improve overall wellness and alleviate a variety of symptoms. From tinctures and topicals to edibles and pet products, Valley Organics CBD has something for everyone. Their knowledgeable staff is always on hand to assist customers in finding the right product to meet their unique needs. With a commitment to providing the highest quality products and excellent customer service, Valley Organics CBD is the go-to destination for those seeking the benefits of hemp-derived compounds.
Montgomery – CBDivine – 5.0 Stars
CBDivine is a premium destination for those seeking the benefits of hemp-derived products. Offering a wide range of high-quality products, including tinctures, topicals, edibles, and pet products, CBDivine has something for everyone. Their products are carefully crafted with natural and organic ingredients, ensuring their customers receive the highest quality CBD experience. With an informed and friendly staff, CBDivine provides exceptional customer service and expert advice to help their customers find the perfect product to meet their individual needs. Whether you're seeking relief from pain, anxiety, or just looking to improve your overall wellness, CBDivine has you covered.
Gadsden – BoroHemp – 5.0 Stars
BoroHemp is a leading provider of high-quality hemp-derived products. Their knowledgeable and helpful staff is always on hand to assist customers in finding the right product to suit their unique needs. BoroHemp takes great pride in the quality and purity of their products, ensuring that each one is carefully crafted to deliver the maximum benefits of hemp-derived compounds. With a commitment to providing only the best in hemp products and exceptional customer service, BoroHemp is the go-to choice for those seeking the many benefits of hemp-derived compounds.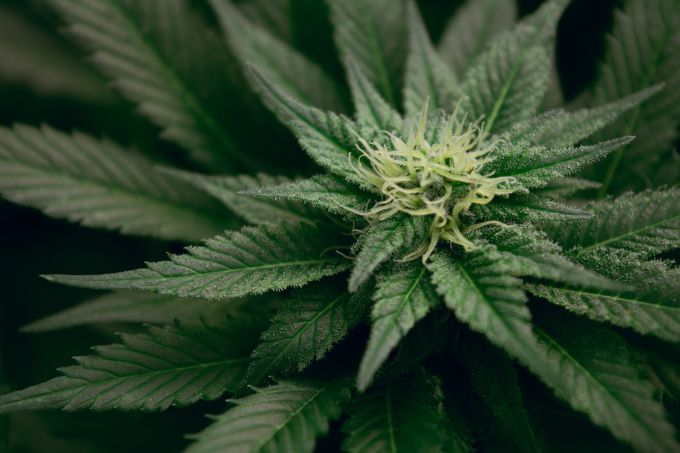 Is Delta 9 Legal in Alabama? Final Thoughts
So, is delta 9 legal in Alabama? While the state does not allow recreational marijuana use, it has recently begun the process of establishing a medical cannabis program. Hemp-derived delta 9 products containing no more than 0.3% THC on a dry weight basis are legal in the state. Those who do not qualify or cannot afford to participate in the state's medical marijuana program, or those waiting for the implementation of the state's medical marijuana program, can still benefit from hemp-derived compounds in the Heart of Dixie.