Ready to turn your Memorial Day weekend barbecue into a month-long celebration? Enter our CBD Mall Memorial Month Giveaway now and you could win a $150 CBD Mall store credit to kick-off summer early! Are you ready to celebrate Memorial Month like never before? Welcome to CBD MALL's fantastic month-long festivities, honoring Memorial Day and the long weekend vibes of barbecues, relaxation, and time off work. No purchase is necessary – simply submit your entry between May 1 and May 31 by providing your email address or making a purchase on our website. Say goodbye to the mundane and prepare for an unforgettable celebration!
We understand that enjoying cannabinoids is more than just a product – it's a lifestyle. That's why we're offering the best deals and prizes to make this Memorial Month truly spectacular. Whether you're a newcomer or a seasoned pro, let's explore the world of hemp together and embrace the fun you can have with cannabinoids from CBD Mall.

Kick Off Summer In Style (And Win Some Cannabinoids!)
As the kickoff to summer approaches, there's no better time to elevate your CBD experience and turn your Memorial Day weekend barbecue into a sensational event. With amazing sales throughout the month and a chance for three lucky winners to receive a $150 store credit, you'll be well-equipped to create unforgettable moments with friends and family.
So, join us at CBD MALL this Memorial Month and let's make the most of the long weekend vibes together. It's time to indulge in the finest cannabinoid products, share them with your loved ones, and celebrate the beginning of a fantastic summer season!
Memorial Day? Memorial Day Weekend? How About a Memorial Month Celebration!
At CBD MALL, we believe that everyone deserves a little rest and relaxation, especially during Memorial Month. We're proud to offer an extensive range of products to help you commemorate in style and unwind with some much-needed self-care. From delta 8 products to delta 9 products to hhc products, and more we have everything you need to elevate your CBD experience. And with our fantastic month-long sales, you can stock up on all your favorites without breaking the bank. Discover our new product offerings, including Kosher delta 8 infused chocolate bars, fruity gummies with delta 9 and CBD from Fresh, and exciting new blended gummies.
But there's more! We're giving away $150 store credit to three fortunate winners. Yes, you could be one of the lucky ones to enjoy a CBD MALL shopping spree! To enter, simply sign up for our email newsletter. It's that easy! With a chance to win, you can indulge in our new products, like the delicious Kosher delta 8 infused chocolate bars, the delightful fruity gummies packed with delta 9 and CBD, or even explore the unique flavor combinations in our blended gummies.
So, what are you waiting for? Don't settle for ordinary CBD products and lackluster celebrations. Join the CBD MALL party and take your CBD game to new heights. Embrace the Memorial Month spirit, treat yourself to some rest and relaxation, and show the world what it means to be a true CBD enthusiast. Explore our latest additions, and let the innovative Kosher delta 8 infused chocolate bars, mouthwatering fruity gummies, and enticing blended gummies elevate your CBD experience. Happy Memorial Month!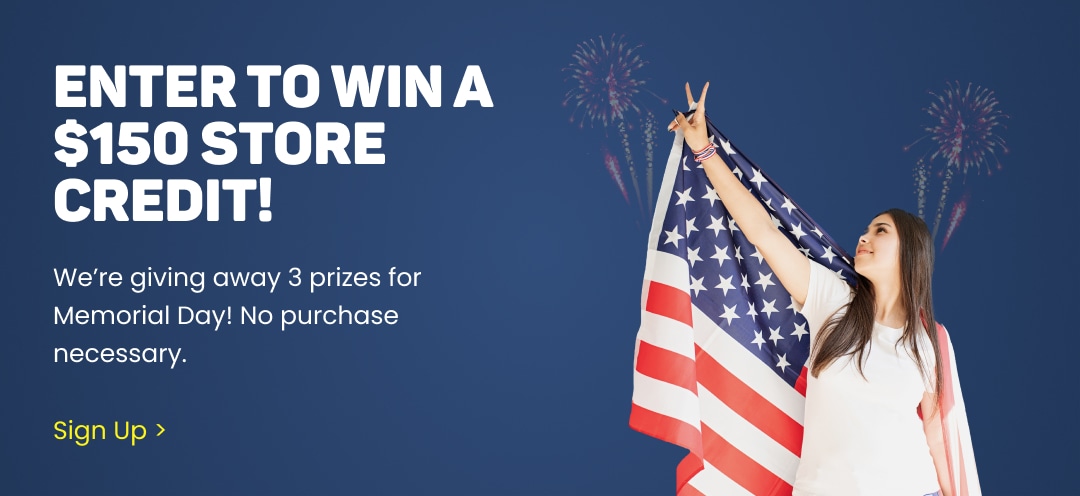 Fill Your Memorial Month With Fireworks, Baseball, Apple Pie… and a $150 Store Credit!
Memorial Day is synonymous with the joys of fireworks, baseball, and apple pie, making it the perfect time to kick off summer and indulge in some fun-filled activities. But why stop at just one day? A Memorial Month celebration allows for even more opportunities to enjoy these classic American pastimes while also exploring the exciting world of CBD products from CBD Mall.
Besides, look what winning our contest could get you:
Look What Winning Our Contest Could Get You

Reasons Why Winning a $150 Store Credit is the Best Idea Ever

 

Hilarious Consequences of Winning

 

You'll become the life of the party!

Friends start calling you "Cannabinoid King/Queen"

Discover new products without spending a dime.

Develop a newfound obsession with Cannabinoid chocolate bars

Stock up on all your favorites, guilt-free.

Your pantry looks like a mini CBD Mall

Host the most epic barbecue with Cannabinoid-infused treats.

Neighbors start crashing your barbecues regularly

Impress your friends with your extensive Cannabinoid knowledge.

Friends start coming to you for Cannabinoid advice (24/7)

No more FOMO when trying out the latest Cannabinoid trends.

Accidentally become a Cannabinoid influencer

Enjoy ultimate relaxation, whenever you want.

You're now too chill to stress about anything

Sharing is caring - gift your friends some Cannabinoid goodness.

Friends start calling you "CBD Santa"
Just Check Out These Incredible New Products (That Could Be Yours!)
Get ready to celebrate Memorial Month in style with CBD Mall's latest product lineup! We've curated a fantastic selection of new arrivals to complement your festivities, ensuring you can make the most of your month-long celebration. Discover our incredible offerings, including:
These products not only cater to your preferences but also add a unique twist to your Memorial Month experience. Indulge in the rich flavors of our Satla Kosher White and Dark Chocolate Bars infused with Delta 8 THC or enjoy the fruity goodness of Fresh's Watermelon Rings and Blue Raspberry Rings Gummies, each featuring a delightful D9 and CBD Blend. If you're looking for an even more potent option, try the Fruity Blend Gummies with 4500mg of Delta 8 or the Tropical Gummies with a Delta 8 and THCP Blend for a truly unforgettable experience.
By embracing a Memorial Month celebration, you'll have ample time to enjoy classic American pastimes like fireworks, baseball, and apple pie, all while discovering the incredible world of CBD products from CBD Mall. So, go ahead and make this Memorial Month one to remember with our latest offerings designed to elevate your celebration.

What Memorial Day (Now Month) Means to Us
Memorial Day holds a special place in the hearts of Americans as a time to remember and honor the brave men and women who made the ultimate sacrifice in service to their country. Originally known as Decoration Day, this solemn holiday has its roots in the aftermath of the Civil War, when communities across the nation began decorating the graves of fallen soldiers with flowers, flags, and other tributes.
It wasn't until 1968, with the passage of the Uniform Monday Holiday Act, that Memorial Day was established as a federal holiday, observed on the last Monday of May each year. The importance of Memorial Day transcends mere celebration and serves as a poignant reminder of the cost of freedom. It is a time for reflection and gratitude, an opportunity to pay homage to those who laid down their lives to safeguard the principles and values that the United States was founded upon. 
Thank You for Your Service
By attending memorial services, visiting cemeteries, or participating in parades, Americans come together to express their gratitude and ensure that the sacrifices made by these courageous individuals are never forgotten. Memorial Day provides a moment for us to pause, honor, and remember those who have selflessly given their lives in service to a cause greater than themselves, and to cherish the liberties and opportunities that their sacrifices have made possible. 

Don't Forget, You Could Win a $150 Store Credit! Enter Now!
As we conclude our Memorial Month list of festivities, and take time to honor those who served, we want to remind you to enter the contest at the link above (no purchase necessary). We also invite you to take advantage of our incredible Memorial Day Buy 1, Get 1 Free sale, which also includes an additional 55% OFF on select items! This amazing offer is the perfect opportunity to stock up on all your favorite cannabinoid products and discover new favorites at unbeatable prices.
No matter if you're a seasoned pro or a curious newbie, CBD Mall is here to make your Memorial Month celebration exceptional. With our unique Blended Gummies and Vapes, as well as our fantastic new arrivals, we take pride in providing the best in the cannabinoid industry. So, let's come together to honor the heroes who have made the ultimate sacrifice, while embracing the joys of relaxation and well-being that our cannabinoid products bring. Happy Memorial Month!