Wedding Cake Cart - Delta 8 THC - Fresh Brand - 900MG
Product Info
Is your delta 8 vape cart Fresh? Can you taste the crisp, clean flavor of hemp extract and natural terpenes with each puff? Perhaps you need something new from your delta 8 thc vape cart — a refreshing air of bold vape juice that stimulates your sense and relaxes your nerves. What you need is something Fresh! You get just that and more with Fresh Delta 8 THC Disposable vape carts now in Wedding Cake. It's 900mg of hemp extract and natural terpenes fresh from the field with a pure buzz you soon won't forget.
What makes Fresh brand delta 8 vape carts different? First, we grow all of our hemp by hand outdoors. Each plant enjoys peak conditions under the sun in the clean — and Fresh! — American air. Next, we use only the purest, most natural delta 8 thc, filled with sweet-smelling terpenes that give every strain a unique feeling. When you taste it, you're feeling the buzz for the very first time.
And this time, Fresh Delta 8 THC Disposable vape carts will have you feeling the buzz in everyone's favorite flavor known as Wedding Cake. Take a walk down the aisle, run the the justice of the piece, or get hitched in Vegas with this indica hybrid that's relaxing and euphoric. An award-winning strain, Wedding Cake will soothe, calm, relax, and more. Just don't blame us when it asks for a divorce!
Try Fresh Delta 8 THC Disposable vape carts in Wedding Cake today and see what 900mg of sweet, clean, and pure hemp-derived delta 8 can do for you. We use only the freshest processes to cultivate our hemp and extract our cannabinoids, and all of our compounds are third-party tested for your safety. When you vape Fresh, you're guaranteed the best, safest, and Freshest D8 on the market today!
Strength Per puff
3.75mg/puff
Delta 8 Per puff
3.75mg/puff
Hemp Extract and Natural Terpenes.
Active Ingredients
Delta 8 Products are pure, all-natural, hemp-infused cannabinoids known especially for their buzz. Users enjoy these products in myriad forms, including gummies, vapes, and oils. Besides the buzz, users enjoy Delta 8 Products for their many benefits too.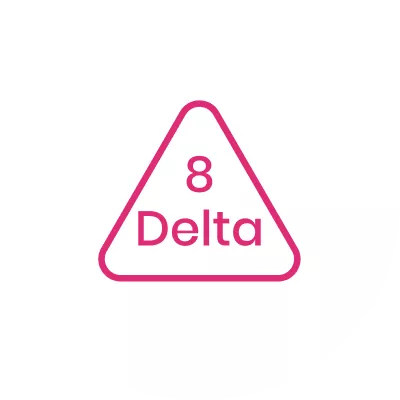 Customers Reviews
There are no reviews yet. Be the first to write a review!
Frequently Asked Questions
Can I use delta 8 carts safely?
A disposable cartridge is one of the best ways to enjoy Delta 8, one of the most popular hemp cannabinoids. Delta 8 carts are one of the most popular ways to consume this buzzy cannabinoid because of its immediate euphoria and excitement. What's the deal? Yes! CBD Mall products undergo third-party testing, and Delta 8 is one of the world's safest cannabis compounds. We guarantee you the highest quality delta 8 carts.
Can you get high from delta 8 carts?
You can get high from delta-8 THC. The effect of this strain will not be as powerful as regular THC, however, as it is more mildly potent. Since THC isn't legal everywhere, people who need their "high" often substitute delta-8 for THC, because it isn't available everywhere.
How long are delta 8 carts good for?
However, even though delta 8 can last up to 24 months when stored correctly, it can also start to deteriorate after a few months, if not properly stored.
How legal are delta 8 carts?
There are 13 states where Delta 8 THC carts are illegal: Alaska, Colorado, Delaware, Idaho, Iowa, Montana, New York, Nevada, North Dakota, Rhode Island, Vermont, Utah, and Washington.
Are delta 8 carts refillable?
You can throw the cartridges in the trash when you're done vaping. They can't be refilled because they aren't refillable.
Recently Viewed